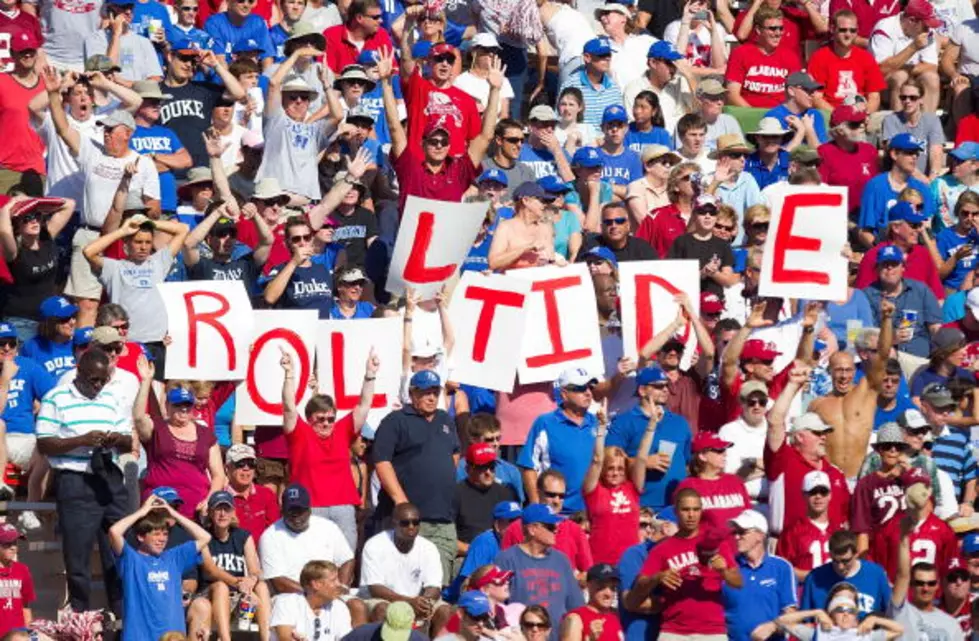 Alabama Announces 2020 Attendance And Tailgating Plans
Getty Images
Nothing is normal in while the country is dealing with the COVID-19 pandemic, football season included. Some conferences cancelled football seasons while the rest altered their schedules significantly. Earlier in the summer Mississippi State discontinued alumni tailgating and just last week the University of Tennessee announced they would not allow on-campus tailgating.
Today in an email to Tide Pride members, Greg Byrne announced the University of Alabama's plans concerning spectators in Bryant-Denny and the activities around campus. Alabama is planing on approximately 20 percent capacity at games and has decided there will be no on-campus tailgating at Alabama this season.
Tide Pride members are allowed to request a certain amount of tickets based on their Tide Totals rank, the deadline to make those requests is August 28.
Choosing to opt-out of the 2020 season will have no impact on fan's Tide Pride membership in the 2021 Alabama football season.
Other changes announced included the previously alluded to mobile ticketing system, required mask wearing in the stadium, health screening prior to the games and the creation of the Crimson Core Fund as incentive to donate to the athletic department.
Additionally the university announced its plan for student tickets this fall as at the beginning of the month the school decided to refund all student ticket packages. Students will have the option to opt-in each week for their chance to purchase tickets as each game will be sold individually.
Seniors will be allotted 40 percent of the tickets, juniors will get 20 percent, sophomores and freshman will each get 15 percent and graduate students will receive the remaining 10 percent of the allotted amount for students. Seating in the upper or lower bowl will be assigned based on credit hours.
Student tickets will be $20 with a $3 order charge.
Enter your number to get our free mobile app
Alabama 2020 Offensive Players