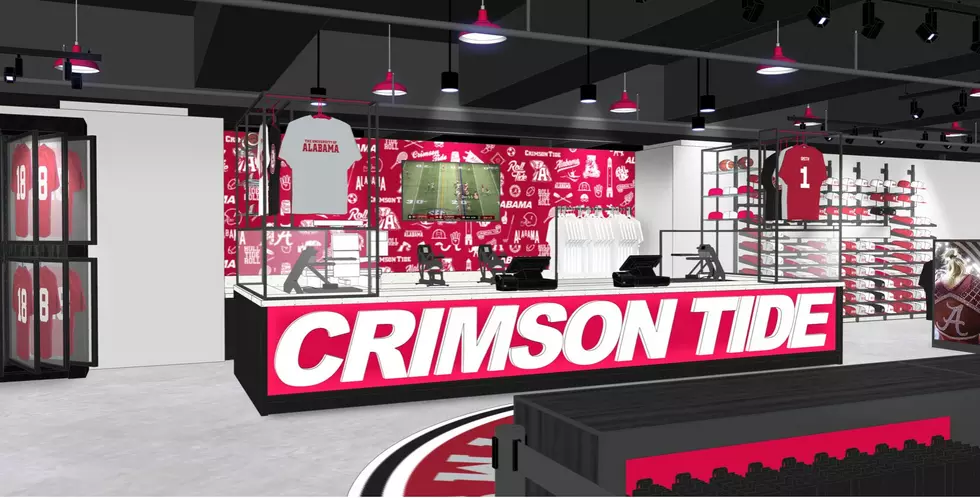 Alabama Partners With Fanatics For Fan Store in Bryant-Denny
Photo Courtesy of University of Alabama
Coach Nick Saban is always evolving. He said it best in 2021 while speaking to the Texas High School Coaches Association, "adapt or die". The Crimson Tide is doing exactly that when it comes to name, image and likeness (NIL).
On Monday morning the Crimson Tide and Fanatics announced an unprecedented partnership that will allow fans to purchase co-branded NIL merchandise from Nike, Fanatics and Topps from inside Bryant-Denny Stadium called "The Authentic".
The partnership between Alabama and Fanatics will span a variety of categories, including primary licensee rights for fan apparel and headwear, and e-commerce, stadium retail, and physical and digital trading cards, and collectible rights.
The partnership will allow the university and Fanatics to partner with athletes in creating, promoting, and distributing Alabama merchandise featuring the name, image, and likeness (NIL) rights of current Crimson Tide student-athletes.
"Fanatics has been one of Alabama Athletics' top partners for more than a decade and this new deal elevates our relationship to new heights," said Greg Byrne, Alabama's Director of Athletics. "By taking advantage of the expanded breadth of Fanatics' services, we have put our University and student-athletes in a position to maximize sales and brand exposure with Fanatics' blue-chip family of brands, including Fanatics Commerce, Topps, and Candy Digital. I think our fans will be fired up when they see everything come together inside The Authentic shop at Bryant-Denny, which we plan to open this season."
A unique aspect of "The Authentic" will be its creation of innovative engagement opportunities for Alabama athletes to connect with fans through autographed gear, meet and greets and social media marketing.
Alabama fans will also have an opportunity to purchase on-field performance products and specific fan merchandise with its partnership with Nike. Fans will have the chance to procure authentic and replica jerseys, headwear and apparel.
Coach Saban may be 70-years-old but the veteran coach is always staying on the cutting edge of evolution.
2021 SEC Championship Game Alabama vs. Georgia
The Alabama Crimson Tide defeated the No. 1 ranked Georgia Bulldogs 41-24 to win the 2021 SEC Championship.
The Top 10 Hottest Alabama Players from the 2021 Season
Alabama has seen its fair share of smoke shows and the 2021 team is no exception. We look back on the season and rank our top 10 hottest players; some we will see next year, and others we will mourn not seeing in Crimson again.
SEC Coaches as Thanksgiving Side Dishes