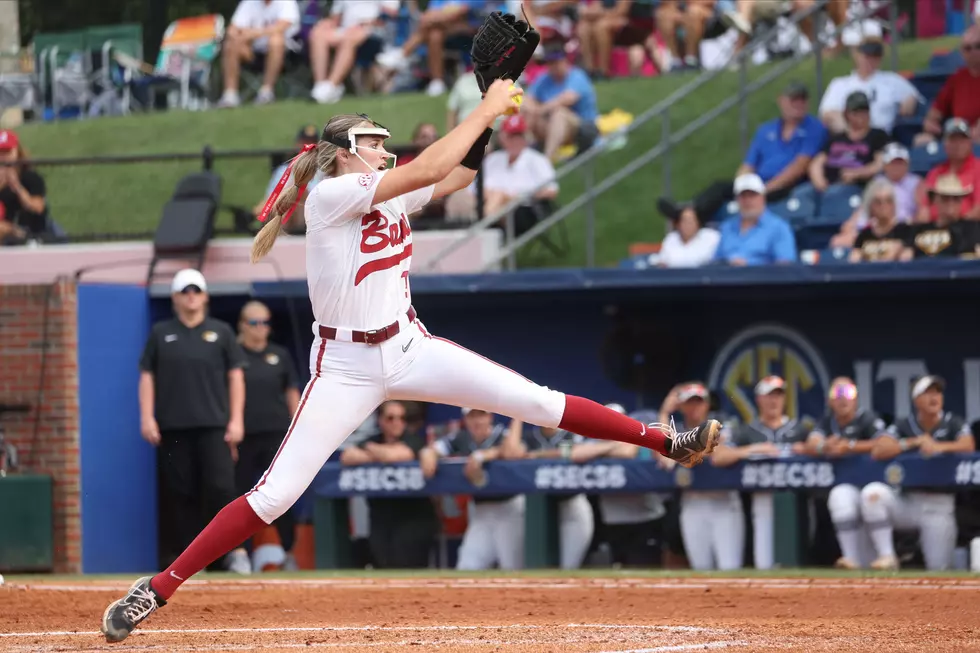 Alabama Softball Ace Announces Camp
Crimson Tide Photos / UA Athletics
Alabama softball ace Montana Fouts has announced her newest softball camp.
The Team 27 member will be hosting a softball camp in Hoover, Ala. The two-day event will be held at the Hoover Met Complex on November 12-13, 2022 from 1-4 p.m. CT.
"I'm so happy to be hosting a camp in Hoover, Alabama!! The date is November 12/13, 1-4 pm. All the details are on my website, montanafouts14.com to sign up! Can't wait to see y'all there!!," wrote Fouts on her Instagram.
This camp will be Fouts' third of the year. The first pitching camp she hosted was in Dunbar, West Va. The second pitching camp was held in Grayson, Ky. Both took place in July of this year.
Registration for the event is $200 and can be sent to Fouts' Venmo @MontanaFouts.
For more information or register for the camp, click here.
Ten Year Throwback to Tide's WCWS Title
In honor of the 10 year anniversary, let's take a look back at the Alabama Crimson Tide's 2012 Women's College World Series championship.