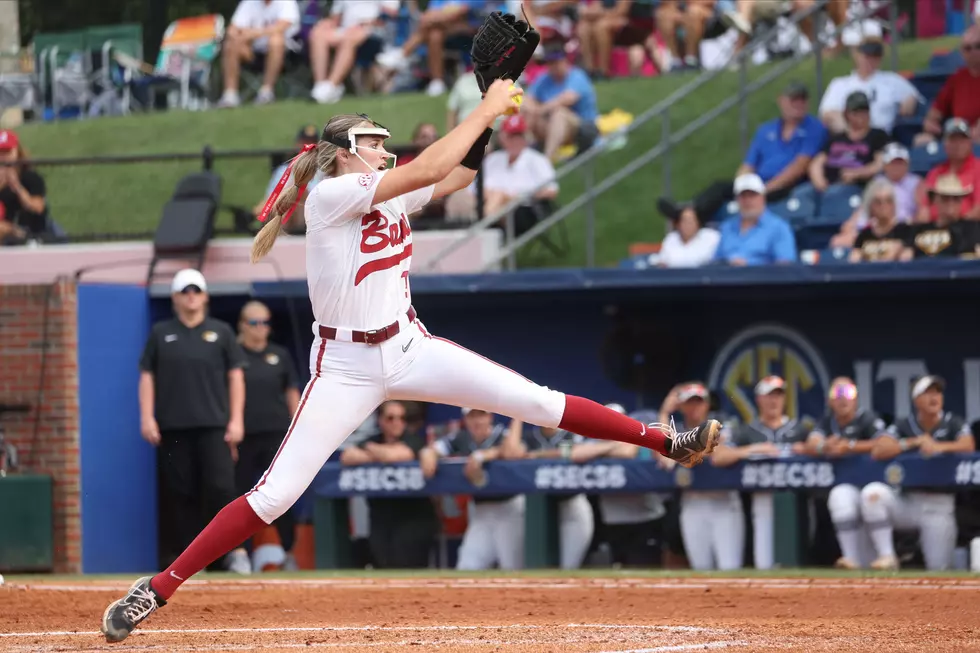 Alabama Softball Earns No. 6 Seed In NCAA Tournament
Crimson Tide Photos / UA Athletics
The Alabama Crimson Tide softball team has earned the No. 6 overall seed in the 2022 NCAA Tournament. Alabama will be joined in the Tuscaloosa Regional by University of Tennessee-Chattanooga, Murray State and Stanford.
The top-8 seed for the Tide guarantees Alabama an opportunity to host a Super Regional in the following week should the Crimson Tide advance out of the regional.
The Crimson Tide finished its season with a 41-11 record despite losing five of its last eight contests. Alabama is coming off its first, first-round exit in the SEC Tournament under head coach Patrick Murphy but the Tide continues its impressive streak of qualifying for the NCAA Tournament, appearing in 23 consecutive Regional rounds and playing host to the last 18.
Alabama welcomes three quality opponents into Tuscaloosa for this week's regional round.
Stanford, out of the Pac-12 enters with a 36-19 record and has series victories over highly ranked UCLA, Arizona State and Arizona.
UTC comes to Tuscaloosa as the Southern Conference Champions and completed the year with a 29-25 record.
Murray State comes to The Capstone as the Ohio Valley Conference Champions and finished its season with a 40-16-1 record.
The NCAA Regionals start on Friday, May 20 and will continue through Sunday, May 22. Fans looking to purchase tickets to support Team 26 can do so beginning on Monday, May 16, at 9:00 a.m. CT. on Rolltide.com.
Bama All Time Steals
Crimson Tide's NFL Draft First-Rounders During Saban's Tenure
Take a look back on the Crimson Tide's first round selections under head coach Nick Saban.
2021 SEC Championship Game Alabama vs. Georgia
The Alabama Crimson Tide defeated the No. 1 ranked Georgia Bulldogs 41-24 to win the 2021 SEC Championship.