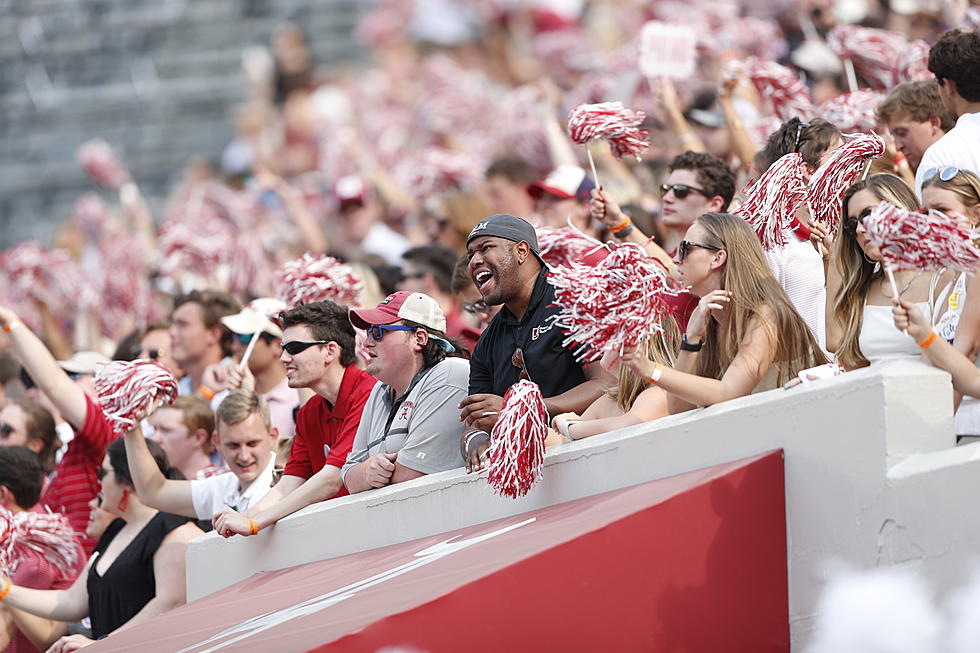 Alabama Sports Programming Update For This Saturday in Tuscaloosa
Crimson Tide Photos / UA Athletics
Alabama Athletics has a gigantic Saturday ahead of them this week. The Alabama Football team will travel to Atlanta to take on Georgia for the right to call themselves champions of the SEC.
Meanwhile, the Alabama Men's Basketball team will also travel. This time to Seattle, Washington to take on Gonzaga. Both games are high-profile matchups in their respective sports.
We'll have coverage of all the action for you this weekend.
Alabama Football coverage will start at 10 AM on Tide 100.9 and 95.3 The Bear with the Tide Tailgate Show. Hosts Joe Gaither and Cary Clark will lead right into CTSN coverage starting at Noon.
Alabama Men's Basketball will broadcast on Alt 101.7 and the coverage of the game will start at 6 PM.
It's a busy week of Alabama sports and we'll have continuous coverage for you. Remember to download your station's app for updates.
2021 Alabama Crimson Tide Recruiting Class Signees
The 10 Greatest Athletes from Alabama
Highest Rated Recruits in Bama Hoops History
Take a look at the highest rated recruits to play for Alabama since 2000 according to 247Sports.
Top 10 Places to Cure the Munchies in Tuscaloosa
Hey, man--feeling hungry? Check out our list of the ten best places to cure the munchies in Tuscaloosa.