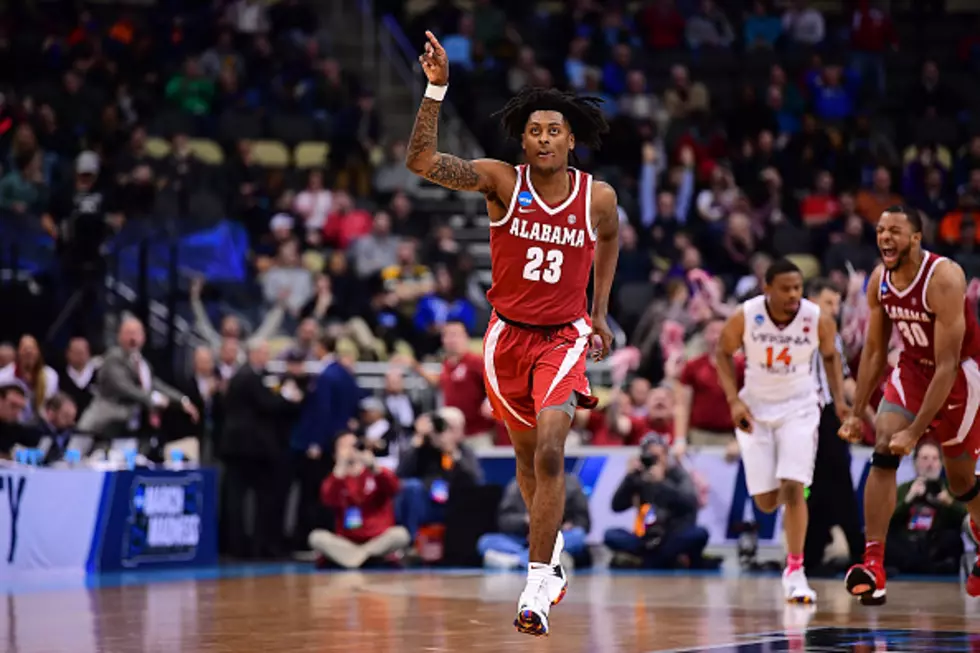 Alabama Unveils Non-Conference Schedule
NCAA Photos via Getty Images
The Alabama Crimson Tide basketball program announced its nine-game non conference schedule for the 2020-21 season. The program had to make several alterations to its schedule due to COVID-19.
The Crimson Tide will open its season on Nov. 25 at home against Jacksonville State before heading to the "Maui Invitational" in Asheville, North Carolina. Alabama is promised at least two-games at the the event against Stanford and then either North Carolina or UNLV.
The Tide will play ACC squad in Atlanta at State Farm Arena on Dec. 12 as a part of Holiday Hoopsgiving. The Crimson Tide will then play two games in a week at home Dec. 15 against Furman and Dec. 19 against Houston. Coach Nate Oats' Crimson Tide will play East Tennessee State the next week at home on Dec. 22 to close out its home non-conference schedule.
Alabama will still have one more non-conference game left when it plays in the SEC/Big 12 challenge. The Tide will travel to Norman, Oklahoma on Jan. 30. to represent the SEC. Alabama last beat Oklahoma in the SEC/Big 12 challenge in Tuscaloosa in 2018.
Alabama basketball is officially underway in 21 days. Oats enters his second year with a roster that he can call his own. The Crimson Tide has depth and experience on the roster leading to high expectations for this year's team.
Alabama brings back John Petty, Herb Jones, Jaden Shakelford and Alex Reese four players responsible for the Tide offense last year with future draftee Kira Lewis. Replacing Lewis will be, finally eligible, Jahvon Quinerly, a transferring guard from Villanova.
Oats brought in graduate transfer Jordan Bruner and a top-15 recruiting class featuring young promising players like John Primo and Keon Ambrose-Hylton and others.
The SEC schedule will be unveiled shortly.
Enter your number to get our free mobile app
Alabama Basketball Players Who've Played in the NBA