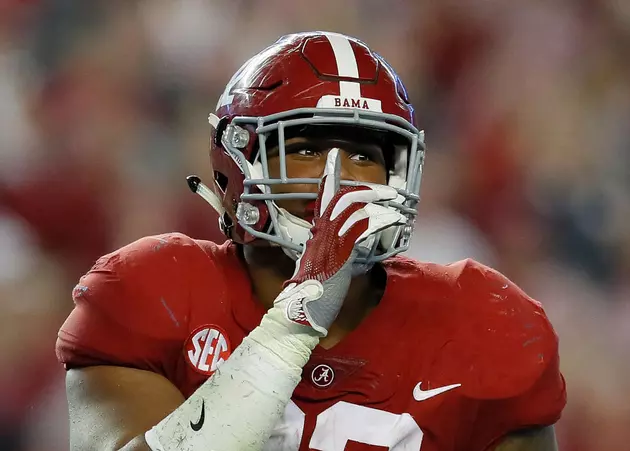 Alabama's Quinnen Williams Has Big Plans for His First NFL Paycheck
Getty Images
Quinnen Williams made plenty of big plays for the Alabama Crimson Tide last season, and the Defensive Tackle has an even bigger heart. 
In a recent interview with TMZ, Quinnen said he plans to use his first big NFL paycheck to buy his grandmother a new car. He's not stopping there--the 2018 Outland Trophy winner says he'll also use his signing bonus to treat his grandmother to some jewelry.
Williams is currently projected as the #2 overall pick in the 2019 NFL draft. Check out his full interview with TMZ HERE.