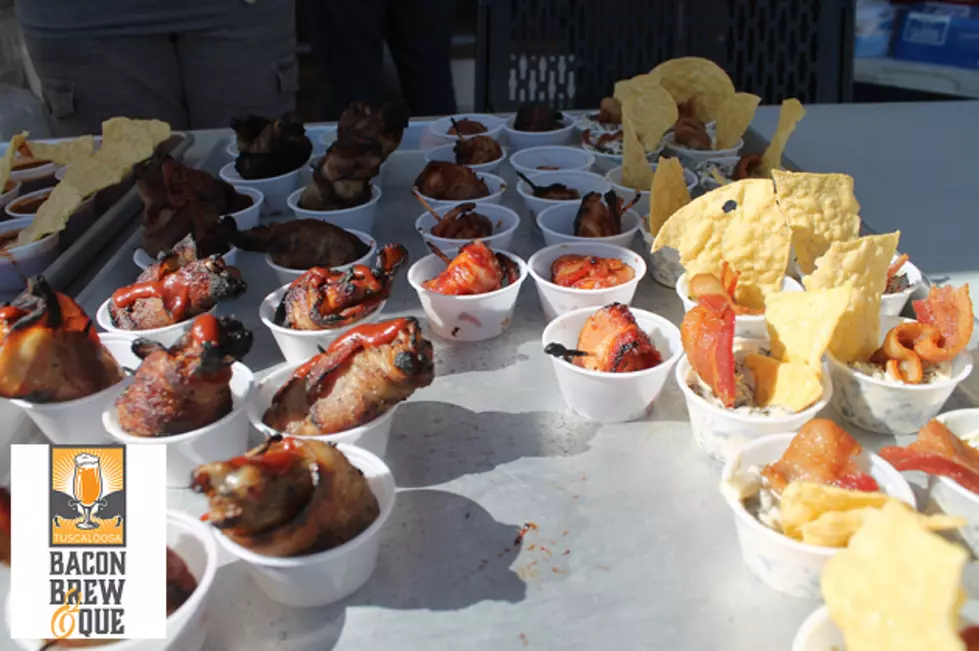 Bacon Brew & Que Flash Sale Extended Through Friday
Photo by Ben George
We're now under 10 days until the 5th annual Bacon Brew & Que event in Tuscaloosa and we can't wait to try the food and beer options on August 25.
To say thank you for all of the early interest in this year's event, Bacon Brew & Que has announced a flash sale that will extend current ticket prices through Friday at 5 PM.
What are current prices? VIP costs $45 plus fees while General Admission is $35 plus fees. After this sale ends, GA tickets will be $50 and they will go up again on the day of the event to $65.
One more thing we think you should know. There are fewer than 30 VIP tickets remaining so after this flash sale ends on Friday evening, that option will no longer be available. So click this link and lock up your tickets now.