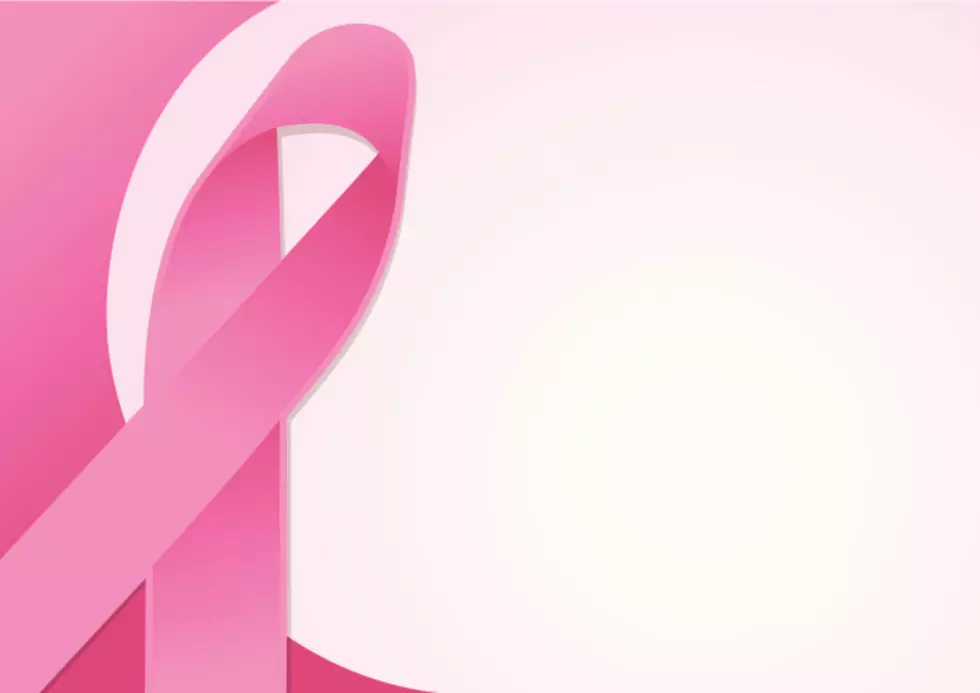 Breast Cancer Warriors Should Be Celebrated
Thinkstock
October is Breast Cancer Awareness Month!!!
Breast cancer is said to be the second most common cancer diagnosed in women in the United States.  Men can get breast cancer, too; but it is said to be more common in women.
According to the Mayo Clinic, breast cancer survival rates have increased, and the number of deaths associated with the disease is steadily declining.
Symptoms of breast cancer include the following:
A breast lump or thickening that feels different from the surrounding tissue
Change in the size, shape or appearance of a breast
Changes to the skin over the breast, such as dimpling
A newly inverted nipple
Peeling, scaling, crusting or flaking of the pigmented area of skin surrounding the nipple (areola) or breast skin
Redness or pitting of the skin over your breast, like the skin of an orange
Most of us know at least one person who has fought breast cancer.  Some were in the battle quietly while others became champions of bringing awareness to the disease.
Some no longer have a trace of breast cancer in their bodies while others left their bodies and the cancer behind. Even more continue in the fight today!
The fact of the matter is that it takes a courageous person to receive a diagnosis of breast cancer and still master the mindset to combat it. There are many different emotions that accompany a diagnosis as well as various stages of the fight.
Anyone who has battled breast cancer should be recognized as a champion in his or her own right. So, if you know of someone who has, please let them know these five things:
You are beautiful! Your body doesn't make you.  It's simply a shell to house the beauty you are.
You are strong! Even when you're exhausted, the cancer cannot beat you!
You have a smile that brightens the world.  If you can, let us see it and show it to yourself often.
Should you lose your hair, know that bald is in. Having no hair but a nice face could find you on the cover of a magazine.
Milk these moments for all they're worth.  You deserve to be spoiled.
Enter your number to get our free mobile app
6 Ways To Thank Health Care Workers
6 Ways To Thank Health Care Workers