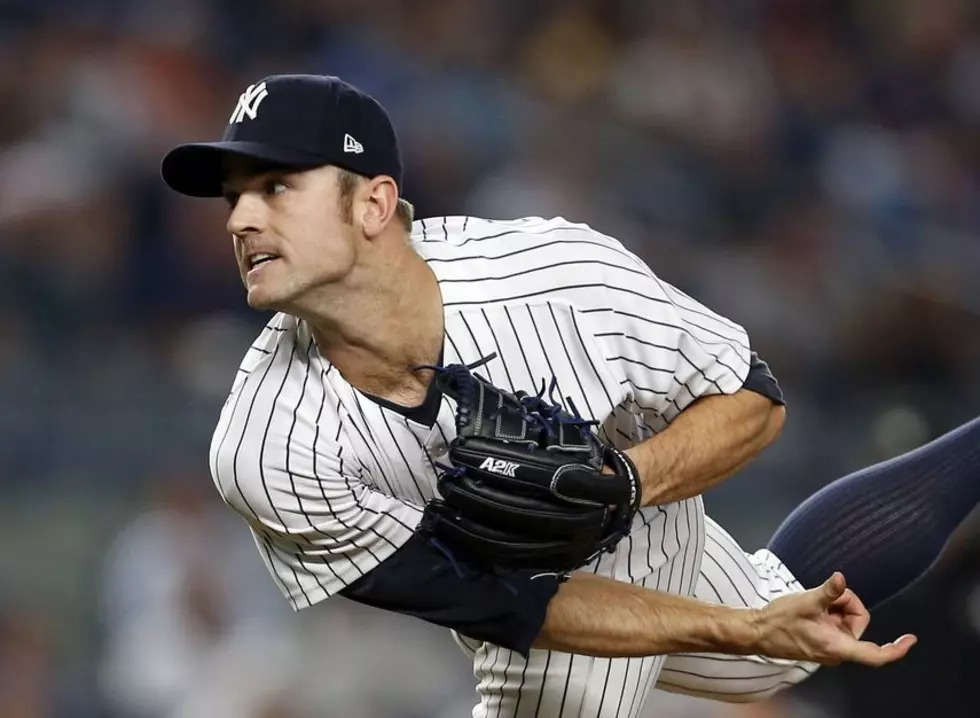 David Roberston Set to Throw for Teams in Tuscaloosa
David Robertson making a bullpen appearance for the New York Yankees
TUSCALOOSA, AL - Former Alabama relief pitcher David Robertson is set to throw a bull-pen session in front of major league teams on Thursday, Feb. 11th at Sewell-Thomas Stadium in Tuscaloosa. 
The Tuscaloosa native attended Central High School as well as Paul W. Bryant High School before lacing up at The Joe for the Crimson Tide.
Robertson, 35, was drafted into the Yankees organization back in 2006 when he was just 21-years old. He went on to win a World Series ring in 2009 with the Yankees and was named an All-Star in 2011. Robertson landed in Chicago with the White Sox in 2015 before reuniting with the Yankees in 2017. Robertson spent 2019 with the Phillies before opting out of the 2020 season due to Covid-19. 
He has a career record in the majors of 53-33 and a 2.9 E.R.A. with 880 strikeouts and 266 walks while also tallying 137 saves.
Many teams will be in attendance Thursday to see what Robertson has left as he could be a viable weapon in all 30 bullpens across the major leagues. 
Enter your number to get our free mobile app
Alabama Players in Major League Baseball