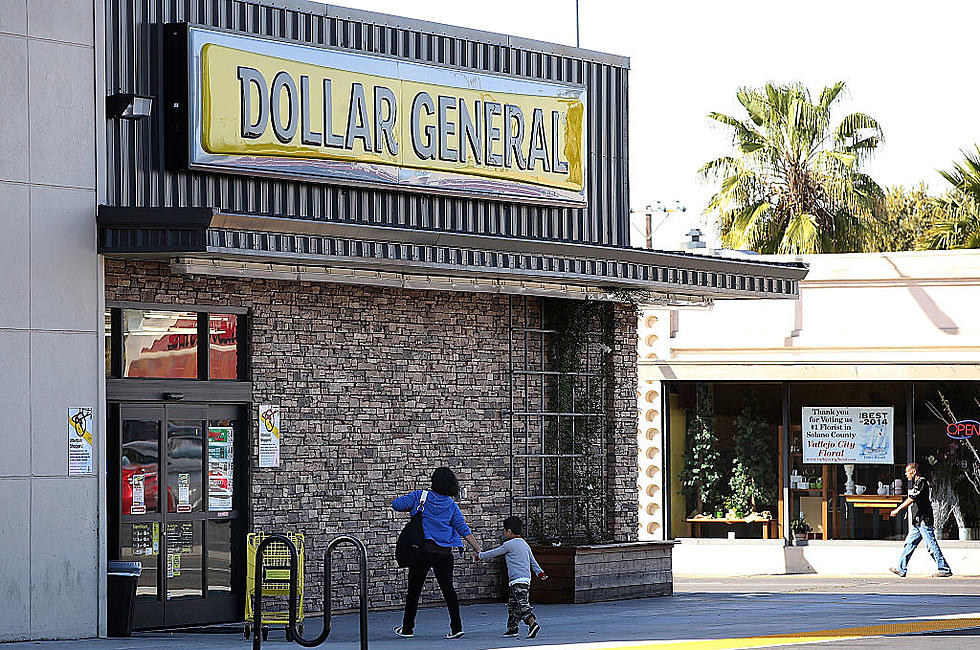 New Dollar General Brand Could Be Taking Alabama By Storm
Getty Images
It seems like Dollar General has plans to take over with all the stores they have popping up across Alabama and the U.S.
I can't be the only one who notices that there is a Dollar General it seems like every 3 miles in Alabama.
No matter where you turn, you're sure to run into a Dollar General store.
Back in June, we told you that Forbes had some interesting info about the brand.
Forbes stated that Dollar General's 18,000-plus locations are more than McDonald's. Starbucks, or CVS, putting it within five miles of 75% of the population.
This would definitely explain why it feels like these stores are everywhere. Right?
Not only are they everywhere, but according to Forbes, there will be another 1,100 stores in America and  Dollar General has plans to nearly double its store count.
While that is happening, Dollar General has also created a new store brand that seems to be quietly taking Alabama by storm.
Have you ever heard of Popshelf?
Popshelf is Dollar General's new retail store that, according to The Shelby County Reporter, engages customers with a fun, affordable, and stress-free shopping experience.
The store sells home décor, health and beauty must-haves, home cleaning supplies, party goods, and entertaining needs.
The reviews on Popshelf look promising as residents already have outstanding reviews on the new trendy stores.
"The store was most clean and organized and more than we could ever imagine," said Patty Griffith in an online review of the Vestavia Hills Popshelf location.
Patty said she'd describe Popshelf as an "Upper-class Dollar General/5 below with better prices and higher quality items."
Have you experienced this new store already?
What were your thoughts?
Did Patty hit the nail on the head?
I'm excited to find some Alabama locations of Popshelf.
Tuscaloosa Restaurants and Businesses That Opened in 2022
New Year... New Tuscaloosa restaurants and businesses! 2022 welcomed in some great spots for shopping, good eats and business in the Druid City area.
Here are 18 restaurants and businesses that have opened since the start of 2022.
20 Businesses That Should Come to Tuscaloosa, Alabama in 2022
The Top 9 Friendliest Businesses in Tuscaloosa, Alabama