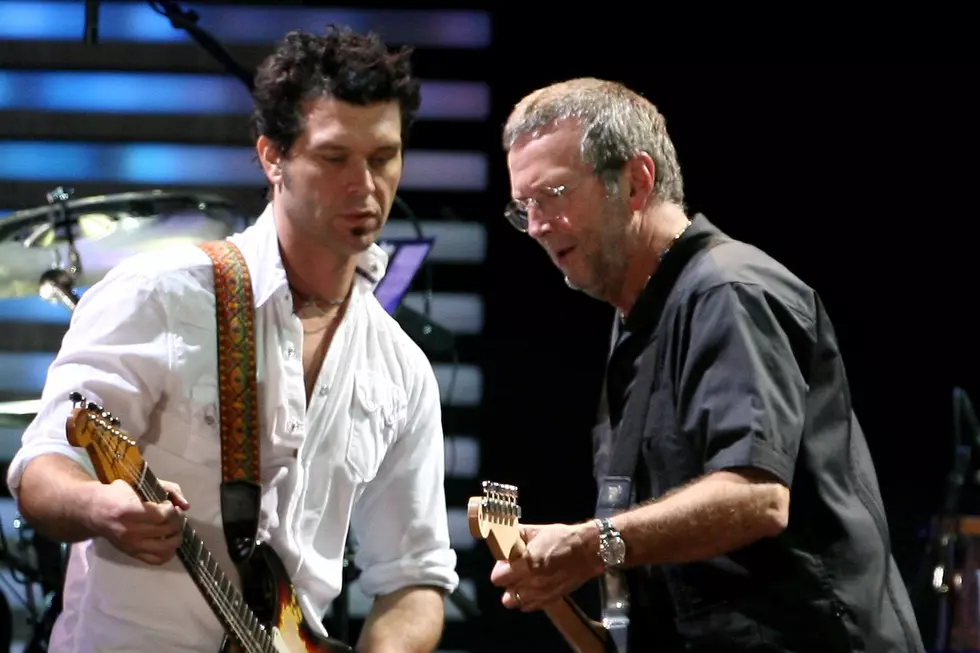 Listen to Eric Clapton's Guest Turn on a New Doyle Bramhall II Song
Tasos Katopodis, Getty Images
Eric Clapton makes a featured appearance on a new track from singer-songwriter Doyle Bramhall II, who's also a member of his band. "Everything You Need" will appear on Bramhall's fifth album Shades, set for release on Oct. 5. The project's guest list also includes the Tedeschi Trucks Band, Norah Jones and Greyhounds.
"Without appearing immodest, I can admit that I've led a pretty charmed life," Bramhall said in a statement. "I'm thrilled and honored to have all of these incredible people guest on my record. As an artist, writer and producer, I'm in a good place, and I think I can allow this flow of music to come out and form a real body of work that my fans can appreciate. I'm thrilled to have them go on this journey with me."
Check out "Everything You Need," which features Clapton's playing throughout along with a short solo:
Clapton has more recently slowed – but not stopped – his touring schedule, and that's given the guitarist time to reflect on his decorated career.
"I create a portion of time for a beginning and an end. It has to make sense, make a picture. If left to my own devices in the studio, I will go over and over and over until I think it is as refined as it can be. 'Layla' was like that, like building a puzzle," Clapton told Rolling Stone last year. "It's never complete. But I remember one night in Philadelphia with Cream. It was near the end of our touring together. We knew it was over. We were just having a good time playing. And I remember thinking, 'This is as great as it will ever be.' Have I ever been satisfied? Definitely for one night, yeah."
He plays two shows at New York's Madison Square Garden on Oct. 6 and 7.
See Eric Clapton's Guitar Hero Yearbook Picture