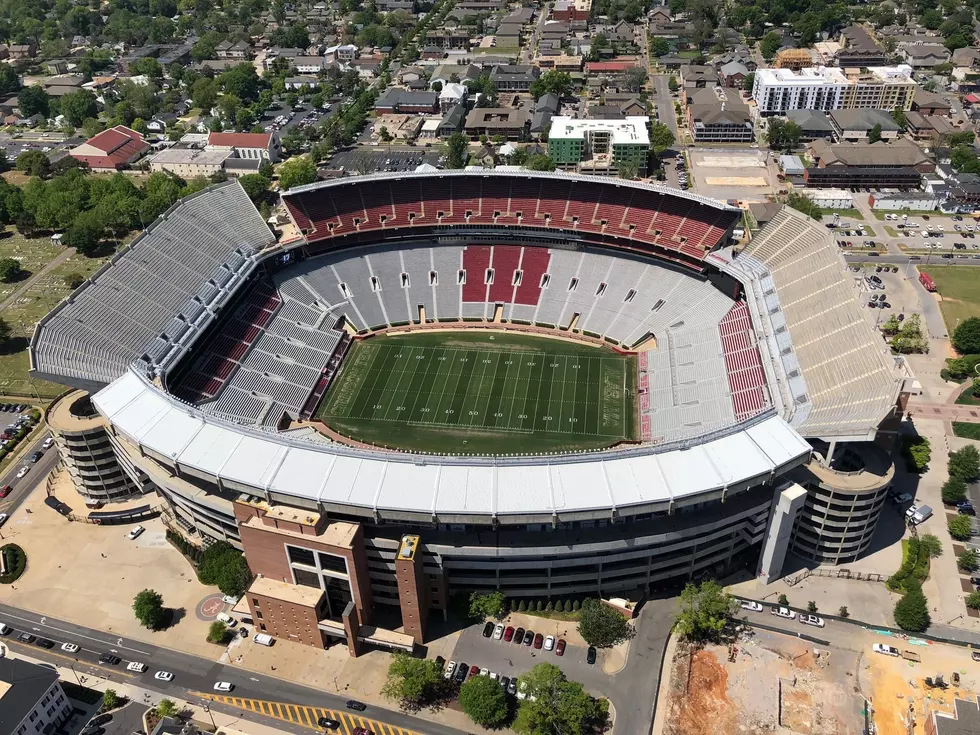 Fans Strongly Encouraged to Enter Bryant-Denny Stadium at 11:30 Today
Photo by Ben George
A record-setting crowd is in Tuscaloosa for the Crimson Tide's game against the LSU Tigers, and with United States President Donald Trump in attendance, additional security is extremely tight. 
Stadium gates are opening at 11:30 a.m. to allow fans plenty of time to pass through security clearances. According to UA's Gameday site, fans are strongly encouraged to plan to enter Bryant-Denny when gates open instead of waiting until closer to kickoff.
Earlier this week, UA sent out a release stating that fans needed to be in line no later than 1 p.m. if they wish to see the beginning of the game; however, with such a massive crowd and enhanced security, it's probably a better idea to be in line much earlier.