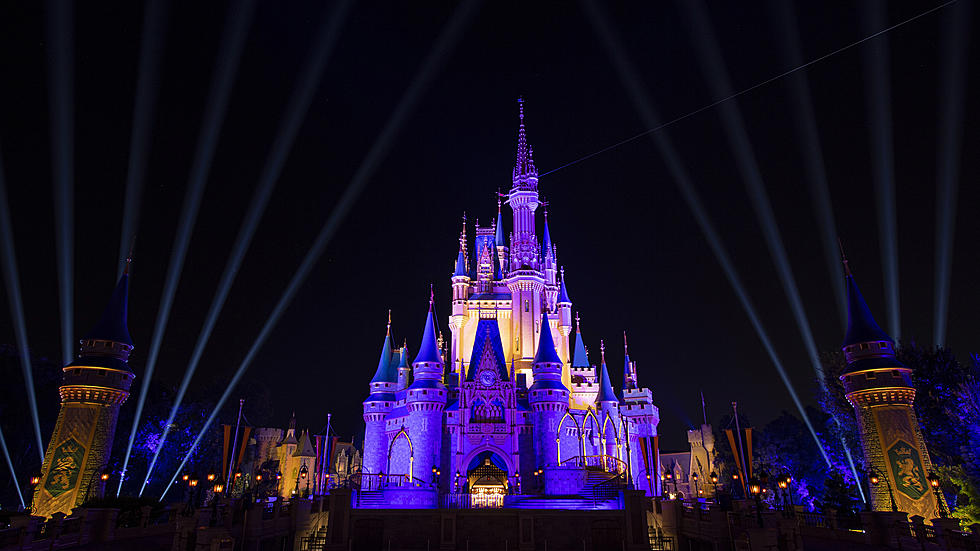 Finally Thirty in Tuscaloosa, Alabama Means One Thing: Disneyworld Trip
Disney Resorts via Getty Images
I'll be the first to say that turning thirty was not something I was excited about. Hitting the big 30 was definitely something I dreaded. But for everyone else, they wanted to celebrate.
So we ended up going to the happiest place on earth, and no it wasn't an Alabama football game where the Tide trounces Auburn 71-0.
Disneyworld was calling our name! So, we all hopped on planes and flew down to Orlando. Which by the way, day flights are probably the better flights because you at least get there with a chance to sleep a little bit before the festivities begin.
When you have a little sister who works at Disneyworld, you have to get up early and get lined up for the park as soon as possible. This means, sleep deprivation will happen and you will have to fight through it.
Especially if your flight lands at 12:30 EST and your time to be in the car ready to go is 8:00 AM.
Also, can we talk about how fantastic the snacks are at Disney? Thank goodness the refillable popcorn buckets exist. Dole whip is also a thing, which wasn't my thing, but I certainly saw a ton of it walking around the park.
Of course, the rides we went on were pretty stellar as well. Two highlights that we rode were Mickey and Minnie's Runaway Railway and Rise of the Resistance for the first. Both stellar rides were well worth the wait time in my opinion.
And that's coming from somebody who really doesn't like rides. This is weird to say from someone who went to Disneyworld but I digress.
Now back to the food.
Disney food is INCREDIBLE. Specifically, Via Napoli. That pizza is too good.
But we also had a more important reason for going.
Back when I was ten, and we went to Disneyworld for my birthday, they sang happy birthday to me. It was sung in Italian, and the whole family was sad that they didn't get it on film.
That experience was finally filmed this time, and everybody had their camera out family-wise to make sure it was caught on film this time.
Overall, it was a wonderful trip, filled with a lot of walking, snacks, and legs hurting.
And I'd do it all again with my family in a heartbeat.
Check Out this $4M Darth Vader Home in Houston, Texas
Calling All Star Wars Fans: Check Out this $4M Darth Vader Home
WOW: Prepare to Be Astounded by the Most Expensive Home in Alabama
What will $10.5 million bucks buy you in Alabama? How about a secluded lake house that boasts its own boat house, pool, and breathtaking views of Lake Martin?
Tuscaloosa, Alabama Mansion Gives You Straight Movie Star Vibes
Alabama Towns That Have Naughty Names