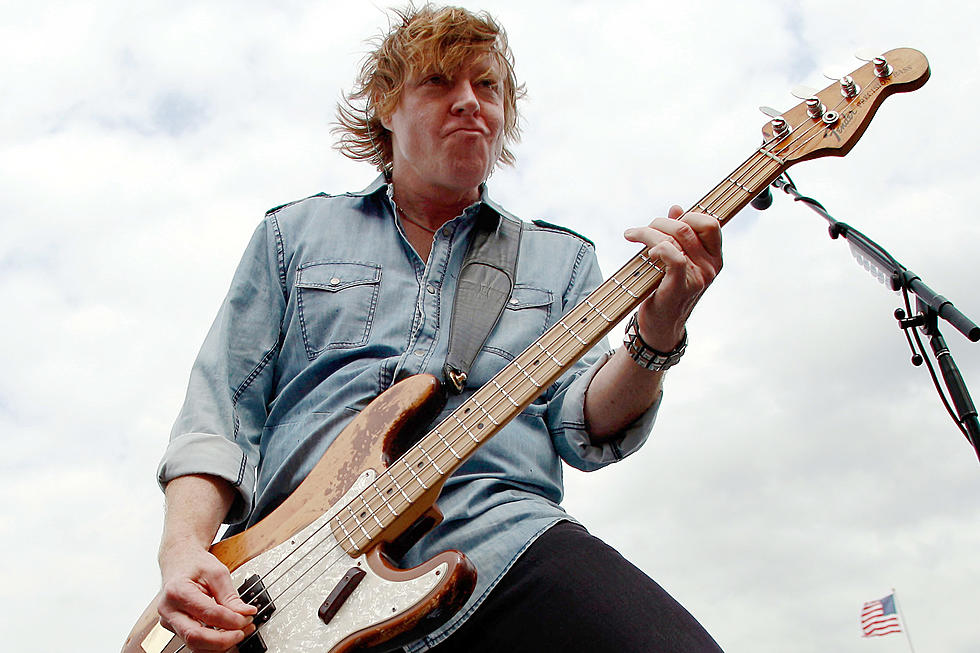 Jeff Pilson Says No Politics on Foreigner and Kid Rock Tour
Tom Pennington, Getty Images
Foreigner bassist Jeff Pilson explained his band's approach to their upcoming tour with Kid Rock and sent a message to fans who might not attend due to Rock's political views.
Rock is an outspoken supporter of Donald Trump, and his most recent single was a curse-laden critique of President Joe Biden and an expression of anti-vaxxer views. Most of the other artists on the Bad Reputation tour – Grand Funk Railroad, Jason Bonham's Led Zeppelin Evening and Trey Lewis – aren't known for making political opinions part of their shows.
Asked by RockBandReviews if he had a response to Foreigner fans who didn't want to see a show featuring Rock, Pilson said, "If it's musically oriented, well, I would say, 'Listen to Kid Rock – he's a great artist.' I mean, yes, he's a rapper and maybe some people don't like rapping, but there are definitely songs in there as well. And his band is great, and the audience is very enthusiastic. It makes for a great show. So I would say there's absolutely no reason to not come out."
But, he added, "If you're politically against Kid Rock, I guess that's one thing. But, hey, listen: We're not letting politics get in the way. We're all getting up there on very friendly terms and just making it a great rock show."
You can hear the interview below.
Unsurprisingly, Pilson said it was "great" to be back on the road after the pandemic, and noted that fans seemed to be happy with Foreigner's take on limited-exposure meet-and-greet experiences.
"We bring the people and the band comes up on the stage … and we do a Q&A," he said. "It's been really fun. We talk and take questions. It's a very intimate, friendly atmosphere. I notice that people are totally digging it." Even the fact that fans can't get too close for a personal photo has had an unexpected benefit. "We come to the front of the stage," Pilson said. "A lot of people are finding they are really liking it because of the Foreigner backdrop in the background."
Foreigner Albums Ranked
It's hard to imagine rock radio without the string of hit singles Foreigner peeled off in the '70s and '80s.