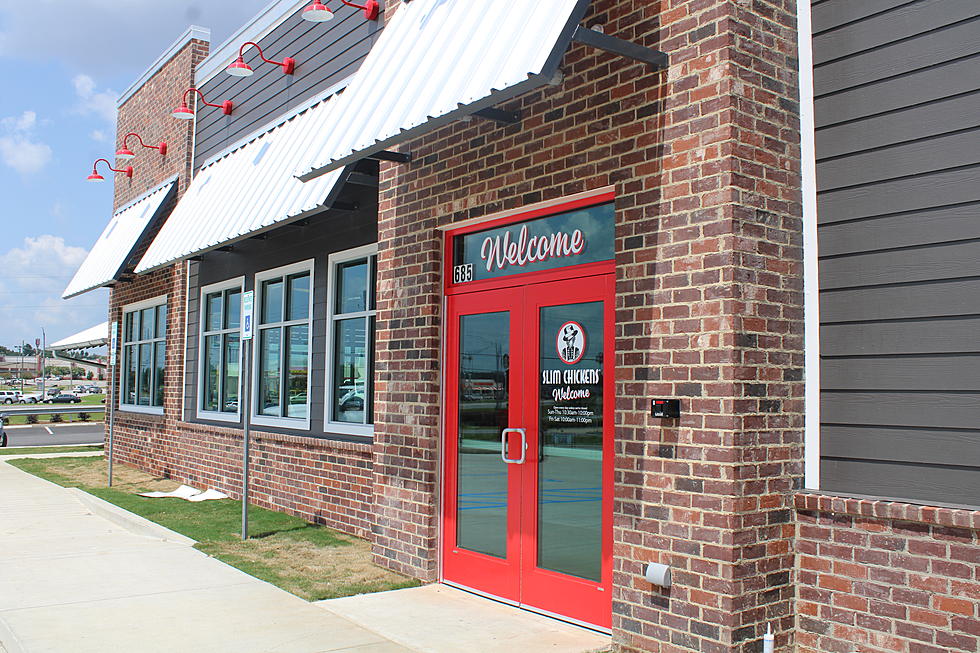 Bama's Win Over Arkansas Means Free Food at Tuscaloosa's Slim Chickens Monday
(Stephen Dethrage | Tuscaloosa Thread)
Crimson Tide fans have an extra reason to celebrate Saturday's road win over the Arkansas Razorbacks -- free food at Tuscaloosa's two Slim Chickens restaurants Monday.
One of the city's newest fast food franchises, Slim Chickens announced a promotion last week to celebrate the return of their Tender Mac Bowl.
The Original Tender Mac & Cheese Bowl features Slim Chickens' famous fried chicken tenders on top of their signature mac & cheese topped with a blend of shredded cheddar, colby and parmesan cheeses. A Buffalo Tender Mac & Cheese Bowl is also available, topped with two spicy sauces, fried onions and green onions.
Since the brand was born in Fayetteville, Arkansas, it only made sense to center the promotion on Saturday's football game, which the Tide won handily despite its Heisman-winning quarterback Bryce Young leaving the game with an injury in the second quarter.
The Hogs made a valiant comeback in the third quarter, but Bama's backup QB Jalen Milroe and running back Jahmyr Gibbs hit their stride in the fourth and put the game away 49-26, a final score that fails to demonstrate how close things were going into the game's final fifteen minutes.
"The SEC is a great place for fun rivalries and the Arkansas/Alabama game is one of the most anticipated games of the season," said Slim Chickens Chief Marketing Officer Chris Allison in a press release. "With our new franchise partners in Tuscaloosa and the start of our fan-favorite Tender Mac Bowls it seemed natural to have some fun between our Fayetteville and Tuscaloosa locations."
The Tide's victory means the first 100 visitors at both of the Slim Chickens locations in Tuscaloosa can treat themselves to a free Tender Mac Bowl on Monday, October 3rd.
"Slim Chickens in Tuscaloosa is proud to support the Crimson Tide! Cheering on our hometown team this weekend and ready to take the win to bring free Tender Mac bowls to the Tuscaloosa community," said Slim Chickens Tuscaloosa owner Rodney Ramsey.
The city's two Slim Chickens locations can be found at 685 Skyland Boulevard next to Walk-Ons Sports Bistreaux and at 2520 McFarland Boulevard East across from Red Lobster in McFarland Plaza.
FIRST LOOK: Tuscaloosa's New Slim Chickens Restaurant Open Now
The first of 16 Slim Chickens restaurants planned in the state of Alabama opened for business on Tuscaloosa's Skyland Boulevard Monday.
Top Stories from the Tuscaloosa Thread (9/19 - 9/26)
20 of the Top Stories published by the Tuscaloosa Thread during the week of September 19th, 2022.