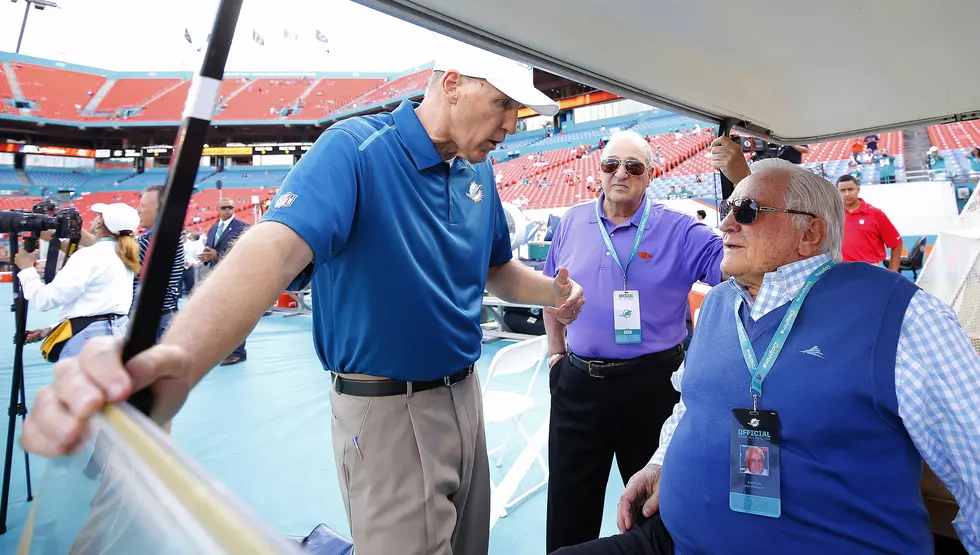 Hall-of-Fame Coach Don Shula Passes Away
Getty Images
Legendary, Hall-of-Fame coach Don Shula passed away this morning, as first reported by Barry Jackson of the Miami Herald. Shula coached the Baltimore Colts and the Miami Dolphins from 1963-1995.
Shula holds the record for most wins in NFL history with 347 Wins, he led the Dolphins to the only undefeated season in NFL history in 1972. He won two Super Bowls lost three and was named Coach of The Year four times in his career.
Shula is the father of Alabama football player and coach Mike Shula. He was hired in Miami after an unsuccessful attempt to hire Paul "Bear" Bryant. Shula coached Alabama alums Bob Baumhower, Tony Nathan, Dwight Stephenson Don McNeal and Joe Carter.
The legendary Dolphins coach was inducted into the Hall-of-Fame in 1997. Prior to coaching he enjoyed a seven year career in the NFL as a defensive back.
Shula will be missed by the football community. He leaves behind his wife Mary Anne and children Dave, Donna, Sharon, Anne and Mike.
Enter your number to get our free mobile app
Alabama Players in the NFL