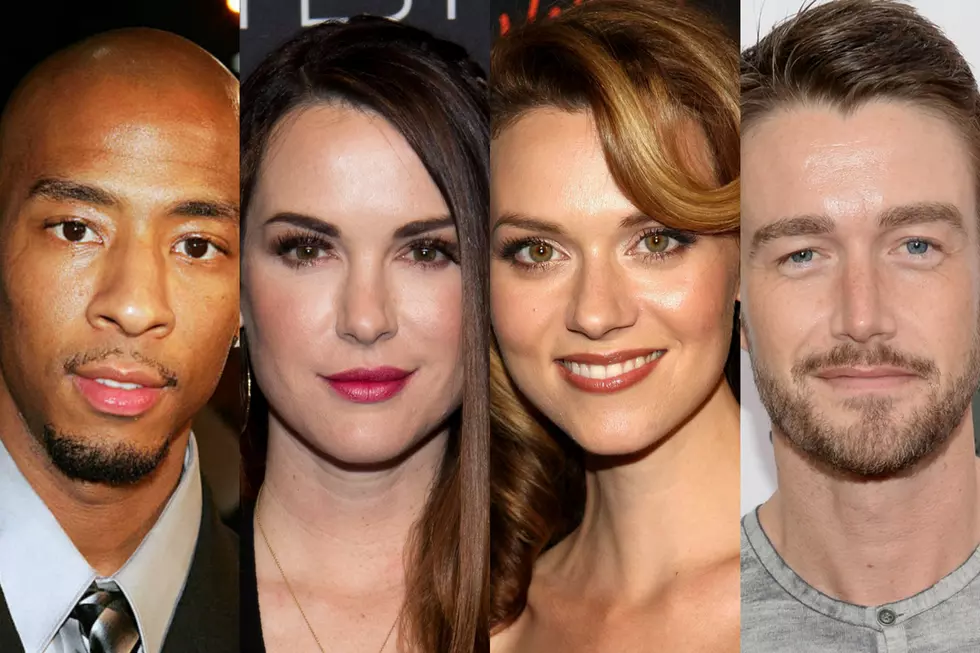 Here's Why the Cast of 'One Tree Hill' Is Actually Reuniting
Getty Images
As reported by Deadline, Hilarie Burton (Peyton Sawyer), Robert Buckley (Clay Evans), Danneel Ackles (Rachel Gatina), and Antwon Tanner (Antwon Taylor) are all set to lead The Christmas Contract as part of the network's annual 'It's A Wonderful Lifetime' holiday lineup. The film will even include a musical appearance from Tyler Hilton, who played conceited rocker Chris Keller, so really, it's about as close to a true OTH reunion fans are going to get. Jordan Ladd (Cabin Fever), Cheryl Ladd (Charlie's Angels), Bruce Boxleitner (Tron), Jason London (Dazed and Confused), Hunter Burke (Claws), Teri Wyble (The Walking Dead), and Ritchie Montgomery (Baskets) are also set to appear, but I think we all know who the real stars are here!!
The movie will follow a professional web designer named Jolie (Burton) returning home to Louisiana for the first time since her devastating breakup with Foster (Burke). She soon discovers he'll be coming back with a new girlfriend, and, unable to bear the thought of facing him alone, she decides to bring along her flaky brother Jack (Buckley) at the suggestion of her friend Naomi (Ackles). In order to sweeten the deal, Naomi, a lawyer, creates a contract that will give them both what they want: For Jolie, a buffer around her ex, and for Jack, a website to sell his upcoming novel. It's not immediately clear why Naomi is so invested in them going on this trip together.
As in all good soaps, though, it doesn't go according to plan, and the contract ends up being more than both of them signed up for.
Filming for The Christmas Contract began earlier this month in Louisiana. It's set for release later this year.
13 TV Reboots, Revivals and Adaptations to Watch in 2018