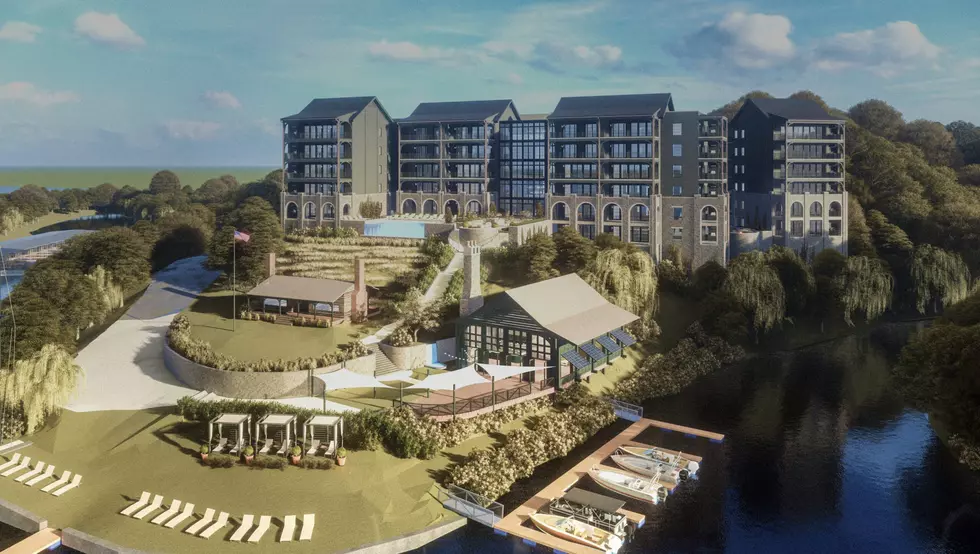 A few dozen ultra-luxe condominiums planned for the shores of Lake Tuscaloosa are available for pre-sale at prices that reflect their exclusivity.
The Hillhouse Condos are a $54 million project that will bring 1-, 2- and 3-bedroom residences to the North River Yacht Club on Lake Tuscaloosa.
As the Thread reported when the concept was approved by the Tuscaloosa City Council last August, the multi-story development will include 20 two-bedroom units, 10 three-bedroom units and four single-bedroom units.
The plans also include "an outdoor amenity area, including a private pool with a view of the lake."
Renderings show the condo building would be faithful to the Yacht Club's existing architecture, which itself is an homage to the Japanese pagoda.
The condos, which are expected to be finished in summer 2024, are now available for presale.
Listings added on realtor.com Monday showed a 3 bed, 3.5 bath unit for $2.575 million. The least expensive unit listed, a 1 bed, 1 bath, had an asking price of $875,000.
In a Monday press release, developer and broker Andy Turner said the condos will provide unparalleled access to a lakeside restaurant and marina, a heated infinity edge pools, a hot tub, fitness room, a billiards and wine room, a library and more.
"Hillhouse epitomizes the age-old rule in real estate. Location, Location, Location," Turned said. "Ever since my days attending The University of Alabama I have thought of The Captain's Cabin and Yacht Club Marina as the most beautiful location on Lake Tuscaloosa. I am thrilled that we are able to restore this site and add 34 of the most luxurious condominiums in Tuscaloosa."
"We believe Hillhouse is the pinnacle of luxury living on Lake Tuscaloosa," said developer Miller Mobley. "We specifically designed Hillhouse to have the most premium and thoughtful amenities in the Tuscaloosa area as well as a pure and timeless aesthetic."
Interested buyers can learn more at www.hillhousecondos.com for more information.
Top Stories from the Tuscaloosa Thread (1/16 - 1/23)
20 of the Top Stories published by the Tuscaloosa Thread during the week of January 16th, 2023.