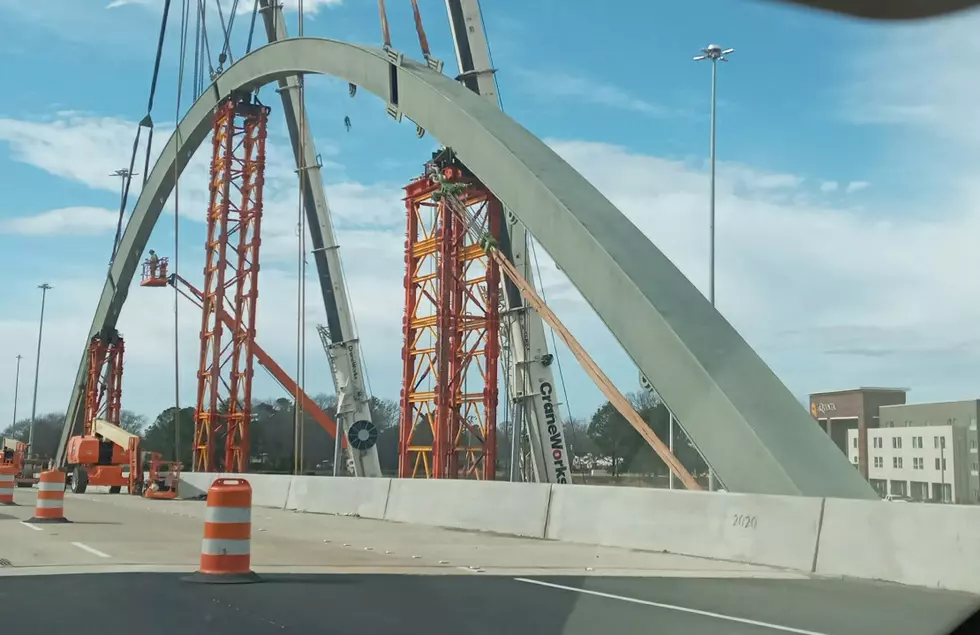 LOOK: New Arch Placed on 20/59 Bridge
Ray Allen
Tuscaloosa is one step closer to having its long-awaited crimson bridge as construction crews have placed the bridge's arch along the eastbound lanes of Interstate 20/59.
ALDOT's plan for the crimson arch bridge over McFarland Boulevard has seen several setbacks and delays since construction began in 2018. In September of 2020, ALDOT announced the bridge's original metal arch was not up to construction standards and a replacement was required.
ALDOT was scheduled to begin construction on the new arch Tuesday; however, weather delays forced construction crews to wait a day before beginning work.
After starting the project Wednesday, crews had one arch in place Saturday afternoon.
ALDOT has said that the arches are a vital component of the new bridge's structure, as they will allow the contractor to remove the underneath supports. The bridge project is expected to be finished this summer.
Enter your number to get our free mobile app
This Cute Cabin Can Be Yours for Less Than $80 a Night