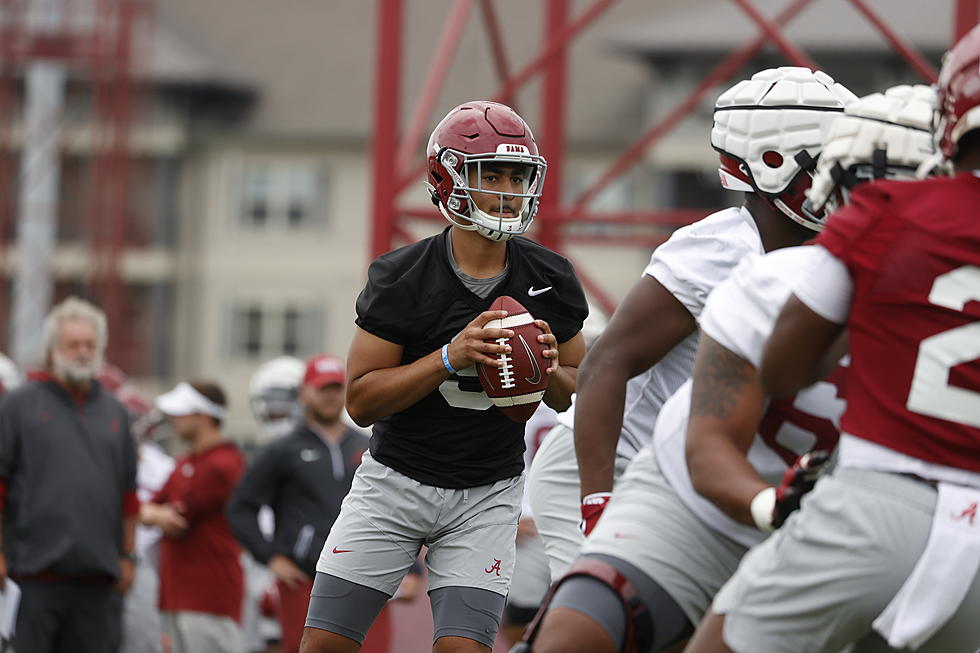 Meet the Alabama Crimson Tide's 2021 Offense
Crimson Tide Photos / UA Athletics / Kent Gidley
The Alabama Crimson Tide set the world on fire in 2020 with an unstoppable offense. The Tide averaged 541 yards of offense and 48.5 points per game en route to an undefeated season.
Despite losing the Heisman Trophy winner, the Doak Walker winner, the Davy O'Brien winner and three members off the Joe Moore Offensive Line of the Year expectations are still sky high for the Alabama offense.
Alabama kicks off its season on Sept. 4 against Miami in Mercedes-Benz Stadium at 2:30. Make sure you're familiar with the new faces on the Alabama offense ahead of the season.
Meet The 2021 Alabama Offense
The 2021 Alabama offense only brings back three returning starters from the 2020 squad. Get ready for the new season by getting familiar with this year's Crimson Tide offense.
PHOTOS: Alabama Celebrates #18
Alabama Non Con Opponents
Alabama Crimson Tide All-Time Receiving Leaderboard
The 2021 Alabama Football Schedule in Photos