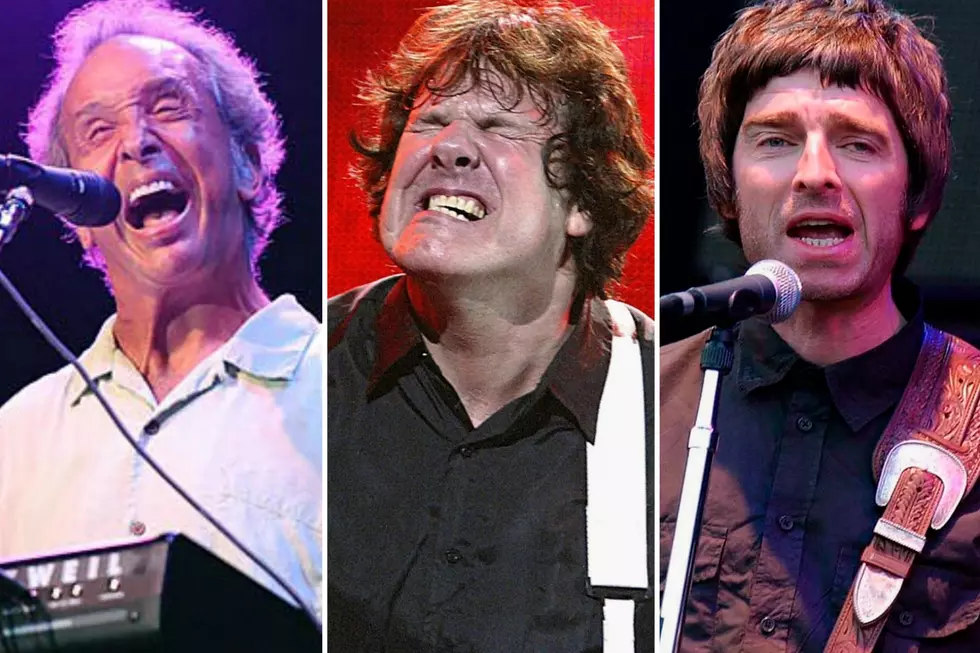 Kansas, Oasis and Gary Moore Soundtrack Olympic Skating Routines
Chris McKay / Jo Hale / ShowBizIreland, Getty Images
The Olympic Winter Games in PyeongChang, South Korea, are on, and many athletes have been rocking and rolling. Literally. Thanks to a recent change in the figure skating rules that now allows singles and pairs skaters to use music with lyrics, songs by artists like Kansas and the Rolling Stones have become the Olympic's 2018 soundtrack.
The rule change came after 2014's games in Sochi, Russia, in an attempt by the International Skating Union to satisfy skaters and woo younger fans to a sport that has suffered from waning interest.
So instead of the tried and true Swan Lakes and Mozarts, many skaters opted for more popular selections. French figure skaters Vanessa James and Morgan Cipres performed their free skate to Disturbed's cover of Simon & Garfunkel's "Sound of Silence," while Germany's Paul Fentz went with Paul Anka's jazzy cover of Oasis' "Wonderwall" for his short program.
Patrick Chan of Canada turned heads with his short program, which was skated to the tune of Kansas' "Dust in the Wind," and Japan's Keiji Tanaka went with Gary Moore's "Memories." And Malaysia's Julian Yee's long program featured a James Brown medley of "It's a Man's Man's Mans's World," "Get Up (I Feel Like Being a) Sex Machine" and "I Got You (I Feel Good)."
"If I show the amount of energy James Brown showed onstage, it will be something good for the audience and the judges to see," Yee said when he qualified for the games.
Canadian pairs skaters Meagan Duhamel and Eric Radford skated their short program to a subdued cover of U2's "With or Without You" by a singer-songwriter from Utah named April Meservy. "Her voice was raw, powerful and captivating," Duhamel wrote in a blog post about the song choice that was brought to her and her skating partner by their choreographer Julie Marcotte. "Julie, Eric and I sat there in tears listening to it. There was no plan B after that. This was it. It had to be it."
Spain's Sara Hurtado and Kirill Khaliavin lit up the ice with Santana's "Oye Como Va." The song will come up again with Canadian team Tessa Virtue and Scott Moir, who have previously danced to a medley that included a samba (the Rolling Stones' "Sympathy for the Devil"), a rhumba (Eagles' "Hotel California") and a cha-cha ("Oye Como Va").