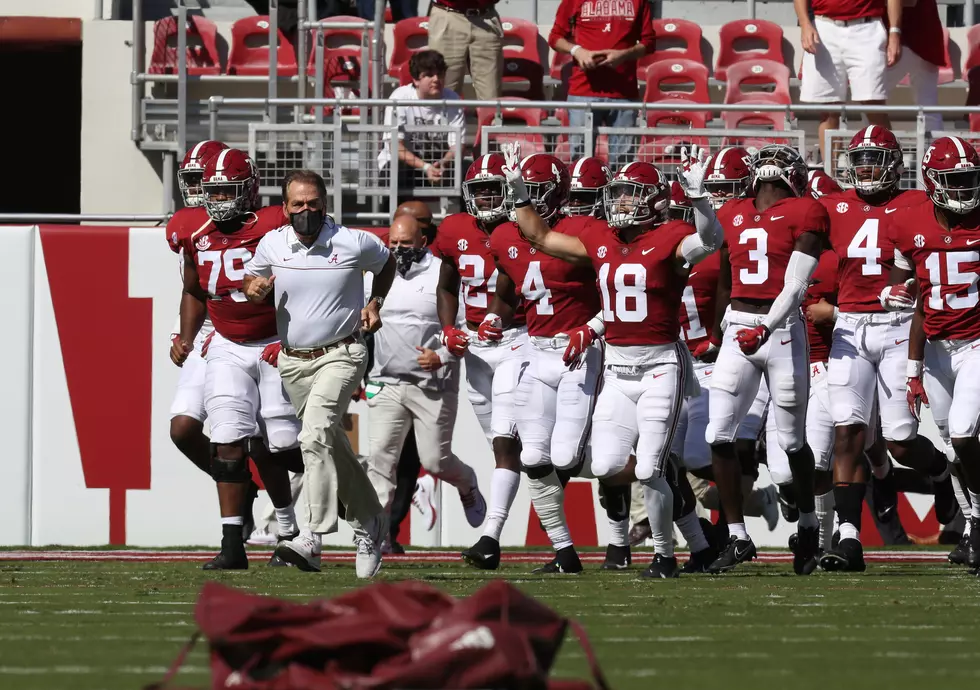 Saban One Test Away From Coaching on Saturday
Crimson Tide Photos / UA Athletics
Coach Nick Saban left the office on Wednesday after receiving news that he had tested positive for COVID-19. That news put the coach's availability in doubt for the upcoming matchup between No. 2 Alabama and No. 3 Georgia.
While initially it looked like Saban would have to turn over the reigns to offensive coordinator Steve Sarkisian, several signs point to Saban being able to be on the sidelines when the ball is kicked off in Bryant-Denny Stadium.
Desmond Howard, college football analyst and member of the College Gameday crew offered his prediction that Saban would be on the field coaching against the Bulldogs. Was he told classified information that gave him this hunch so early in the day?
On Friday afternoon, Alabama athletic trainer Jeff Allen offered a statement discussing Saban's treatment thus-far. His initial positive result was a result of the supplemental testing that the University of Alabama is conducting to go above and beyond the SEC's protocols.
The accomplished coach underwent PCR tests from the SEC appointed lab on Thursday and received a negative result. If he receives three negative tests in three consecutive days from the SEC appointed lab, his initial test will be deemed a false positive and he will be allowed to coach.
Coach Saban's daughter put out this cryptic tweet this afternoon that many are interpreting to mean her father received his second negative test in two days.
Should that be the case, Saban will be a Saturday morning negative test away from coaching the Tide against his former assistant coach, Kirby Smart.
Chris Breece of CBS 42 reported that Saban's Friday test is negative as well, meaning Saban is now one negative PCR test away from coaching on the sidelines on Saturday.
Enter your number to get our free mobile app
SEC Mascots