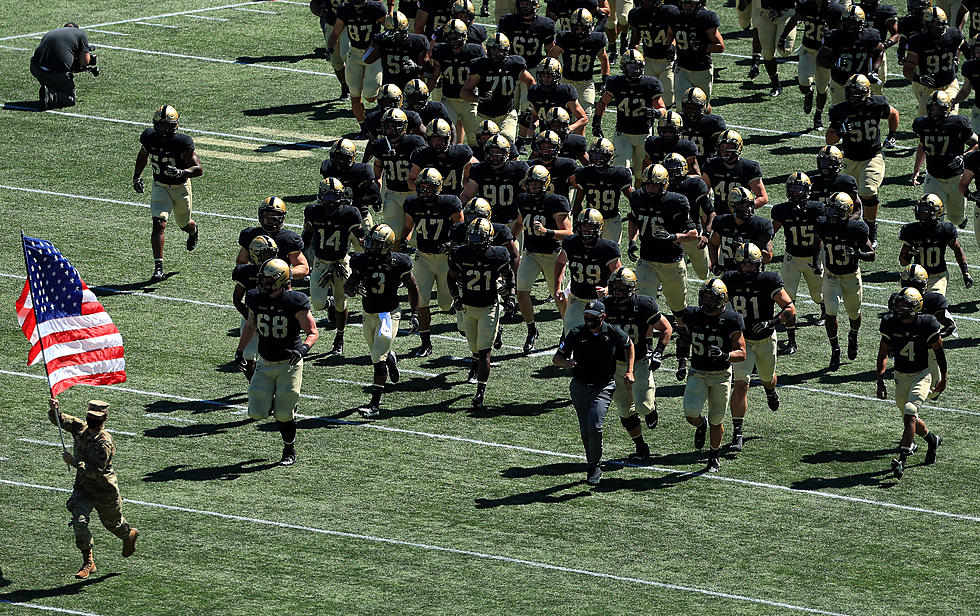 Saturday Reminds Us, Football is Football
Getty Images
We are on the one-yard line football fans. Put a fullback in front of Derrick Henry and pound this sucker in.
Today is effectively the day after Week 0. I woke up Saturday morning and danced with my 8-month old son as the traditional Big & Rich intro blasted in my living room. The recognizable faces and voices of College Gameday were back.
Were the games enthralling and captivating? Maybe not to everyone.
But football is football. And football is back.
Yeah sure, Marshall and Army won in blowout fashion. But Army ran the ball 62 times for 340 yards. Redshirt freshman quarterback Grant Wells had a near-flawless debut for the Thundering Herd.
Arkansas State and Texas State both played athletically superior teams in Memphis and SMU, respectively. Both Sun Belt squads fought with everything they had to pull the upset, though both inevitably fell short.
No, it's not the Crimson Tide gearing up for a season-altering game with LSU. No, these games won't have the same long-term ramifications as the Chiefs and Texans NFL opener Thursday night.
But we as fans owe it to the young men on the field these past few weeks, whether Group of 5 FBS, FCS, or high school. Football is football.
It wasn't so long ago the creeping thought of the pandemic taking football away was a real threat. Sure, the NBA, MLB, NHL, and UFC have all come back. I enjoy some of those sports just as you may. Heck, the NBA has never been more entertaining to me than this playoff run. But it's not football.
Football was the make or break on turning this year around. Football unites. We'll hear that a lot over the next 20 weeks, for many different reasons. But it's never been more true for many different reasons. As the almighty curve begins to flatten more and more nationally, we head back to our elusive normal.
Football is just one more step.
And who is leading the charge? The "little guys" in the sport.
I implore you, watch these teams more in 2020. Watch the Sun Belt schools that are missing on massive paydays from Power 5 schools that would crush them by 40. Watch the military academies and their brand of punch-you-in-the-mouth football. Watch the guys who dream of Sundays while knowing 2020 may have irreversibly marred his senior season. Go to a high school game and cheer on the future of the sport.
Because they led the charge. They gave us football first. And they gave us all they had and more.
Football isn't 20 days away Crimson Tide fans. Football isn't five days away NFL fans.
Enter your number to get our free mobile app
Power Through 2020 with These 8 Nick Saban Quotes