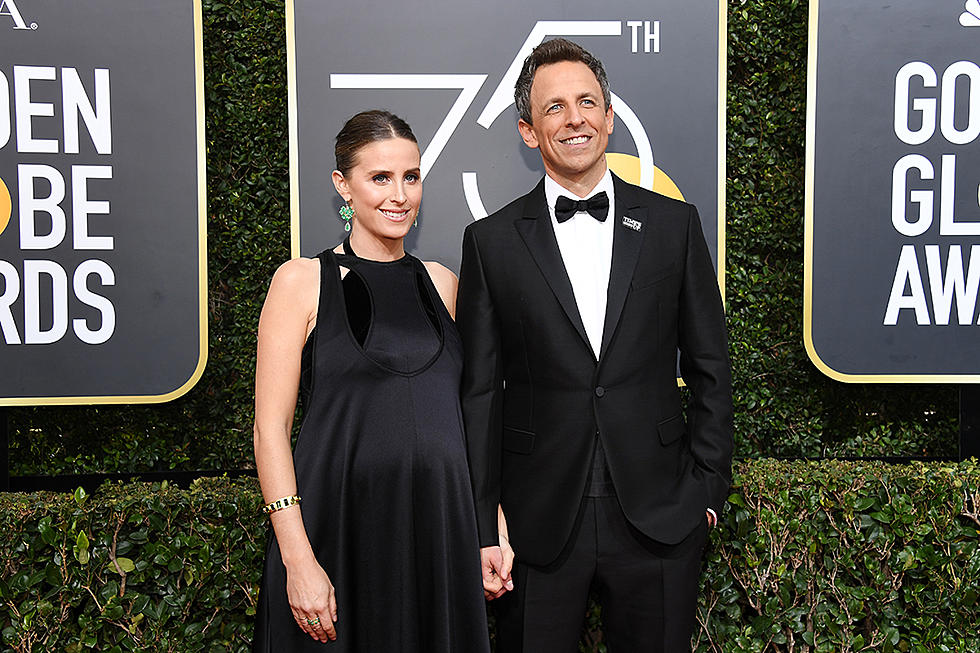 Seth Meyers Wife Gave Birth in the Couple's Apartment Lobby
Kevork Djansezian/NBC/NBCU Photo Bank via Getty Images
Meyers, who already shares 2-year-old son Ashe Olson with Ashe, said he was having a "normal Sunday" with his wife when she started having contractions. The couple's plan to casually make their way to the hospital quickly fell apart.
"I'm feeding our son Ashe lunch. My wife is upstairs with my mother-in-law, Joan," Meyers recounted. "About 20 minutes into lunch, Joan comes downstairs and just looks at me and says, 'We have to go to the hospital now!'"
"My sister-in-law, Ariel, she comes over to watch Ashe," he said. "[Our doula] joins us. The four of us get in the elevator. My wife is in an intense amount of pain. It seems like now it's just one long contraction."
Meyers said their Uber was waiting outside the lobby when his wife announced the baby was coming.
"My wife's saying, 'The baby is coming. The baby is out,'" the star recalled. "I looked at my wife and the only way I can describe how my wife looked like is she looked like someone who was trying to hide a baby in a pair of sweatpants."
"She laid down in our lobby and we sort of created a semi-circle around her. We undressed her and the baby was just out, the head of the baby was out," he said. "I called 911 and ... over the course of about a minute conversation, I basically said, 'We're about to have a baby. We're having a baby. We had a baby.'"
Meyers confirmed the news on the Late Night with Seth Meyers official Twitter account, writing, "On Sunday, the newest addition to the Meyers family entered the world." The television personality had announced Ashe's pregnancy in November.
Crazy Celebrity Baby Names
By Annie Martin, UPI.com Copyright © 2018 United Press International, Inc. All Rights Reserved