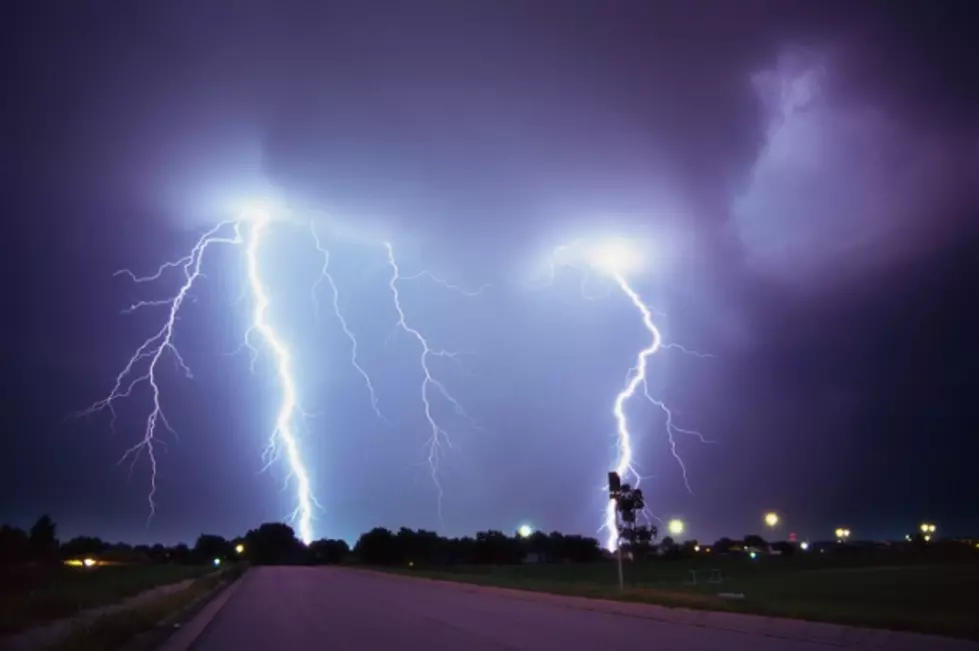 Significant Weather Advisory Issued for Portions of Tuscaloosa, Pickens, and Fayette Counties
iStockphoto
The National Weather Service in Birmingham has issued a Significant Weather Advisory in effect until 1:30 this afternoon.
The advisory is as follows:
...SIGNIFICANT WEATHER ADVISORY FOR NORTHWESTERN TUSCALOOSA...
NORTHEASTERN PICKENS AND SOUTHERN FAYETTE COUNTIES UNTIL 130 PM
CDT...

At 1245 PM CDT, Doppler radar was tracking strong thunderstorms along
a line extending from near Millport to near Carrollton to near
Aliceville. Movement was northeast at 30 mph.

Winds in excess of 40 mph will be possible with these storms.

Locations impacted include...
Aliceville, Gordo, Reform, Carrollton, Berry, Ashcraft Corner,
Johnston Lake, Dillburg, Moores Bridge, North Pickens Airport, Buhl,
New Lexington, Owens, Kirk, Pioneer, Echola, Lubbub and Elrod.

PRECAUTIONARY/PREPAREDNESS ACTIONS...

Frequent cloud to ground lightning is occurring with these storms.
Lightning can strike 10 miles away from a thunderstorm. Seek a safe
shelter inside a building or vehicle.
TIPS: Here's how you can prepare for power outages