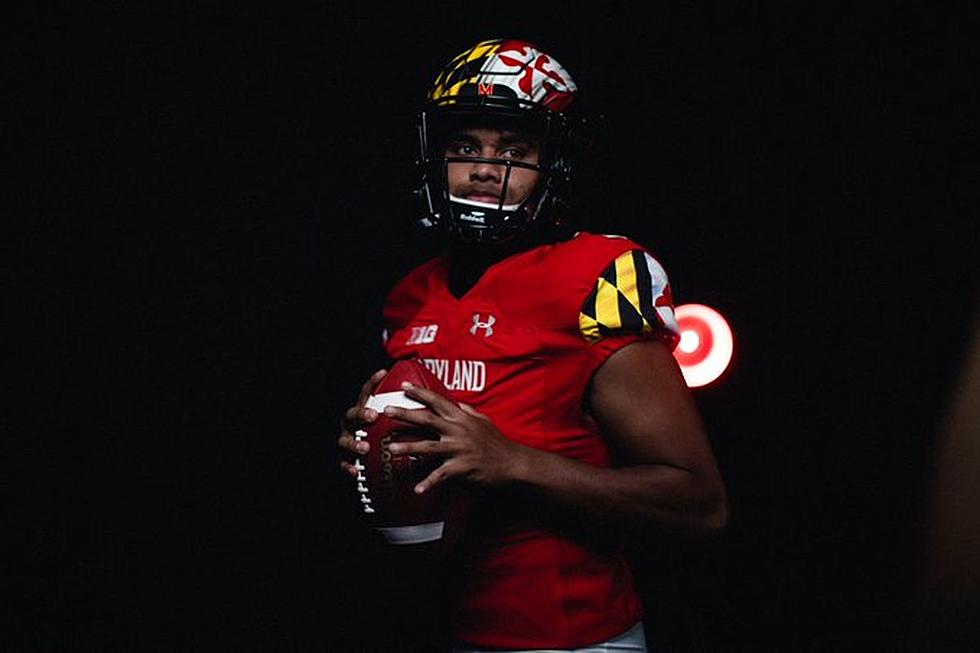 Taulia Tagovailoa Set to Debut For the Terps
Photo Courtesy of Maryland Football
In May, I wrote a column expressing why it would be important to continue to cheer on Taulia Tagovailoa. In the column, I explained that we, as fans, 'can be happy for Taulia's successes elsewhere while holding to our Crimson Tide loyalty.'
The day has nearly come to make due on that very idea.
The Big 10 will finally be joining most of the college football world this weekend on the gridiron. As such, the Maryland Terrapins will travel to Evanston, Illinois to face the Northwestern Wildcats. Terps head coach, and former Crimson Tide offensive coordinator, Mike Locksley hasn't announced his starter.
"I'm just not ready to announce to the public who it is," Locksley said Tuesday. "We do know who our quarterback will be. We've had the conversations with the players that are involved, but from a competitive advantage standpoint, it really doesn't (do us) any good to announce our starting quarterback today."
Both Tagovailoa and his fellow quarterback Lance LeGrandre are redshirt freshmen who have thrown just a handful of passes in mop-up duty.
Both were 4-star quarterbacks coming out of high school, however, 247Sports ranked Tagovailoa 10 spots higher in their quarterback rankings of the 2019 class, with Tagovailoa at eight and LeGrandre at 18.
Both are fluent athletes with competent arms capable of giving a struggling Maryland program a chance to crawl out of the Big 10 basement. Truthfully, not much separates the two, and both are expected to see the field.
Terps writers suggest Locksley intends to use a similar approach to his 2020 quarterbacks as he did with Tua Tagovailoa and Jalen Hurts in 2018. In that scenario, the better passer was the starter, and in this case, they both share the last name of Tagovailoa.
"As I've done at a lot of different places I've been, there's something to be said when one of the quarterbacks, that maybe not is the starter, that offers a skill set that can help as a playmaker in your offensive system, to utilize that skill set," Locksley said in October. "I can foresee us doing that here just because of just how both guys have developed and some of the things that they do differently more than they are the same."
Enter your number to get our free mobile app
Whether Taulia Tagovailoa does take Ryan Field in a fresh number 3 jersey for Maryland as the starter remains to be seen.
But, my previous statement from May stands. Cheer this kid on. There's still some Bama in him.
13 Things That Didn't Exist the Last Time Tennessee Beat Alabama