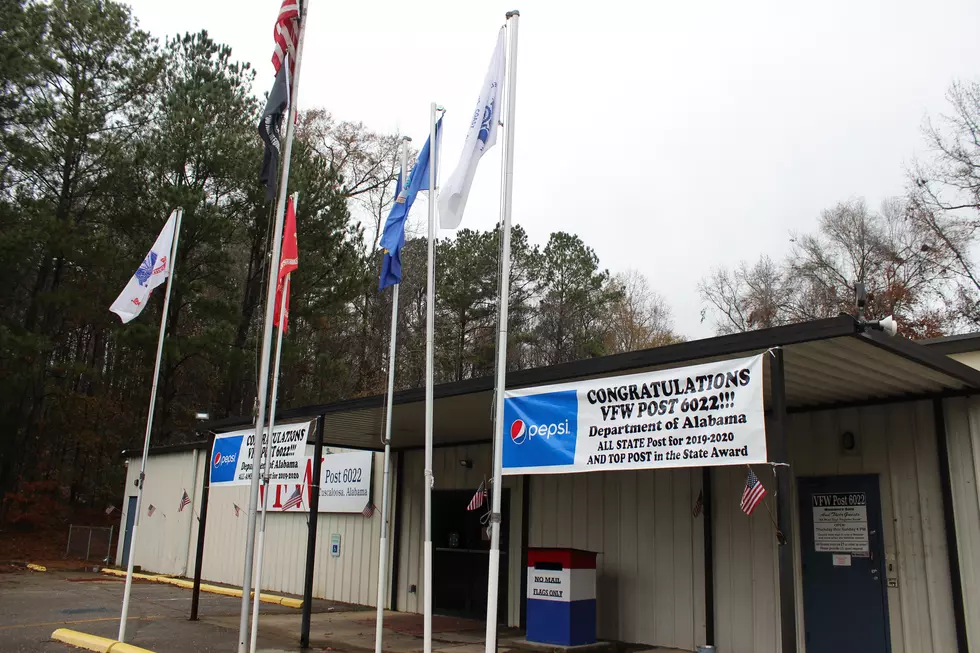 VFW Organizing Donation Drive for Victims of Cottondale Fire
(Noah Lueker, Townsquare Media)
The Tuscaloosa Veterans of Foreign Wars Post 6022 is organizing a community-wide donation drive to help aid the families displaced by the apartment fire that destroyed 11 units in Cottondale Tuesday night.
For the next several days, the VFW is urging people to donate adult clothes of all sizes, as well as non-perishable foods to the VFW post located in Cottondale. No children were affected by the blaze, so there is no current need for kids' items.
"A huge part of the VFW is community service. We don't just serve our veterans, because we're a big part of the community, and that's one of our biggest missions," said Donnie Nelson, Commander of VFW Post 6022. "We're here to help - bottom line."
Enter your number to get our free mobile app
Nelson has already been making the rounds, connecting with local churches, the West Alabama Food Bank and speaking with several victims of the apartment fire to find ways to coordinate their efforts, including making the VFW Post the designated donation drop-off spot.
In the past, the Tuscaloosa VFW has served to substantially help the community, from lending aid after the catastrophic 2011 tornadoes to partnering with the West Alabama Food Bank this year to giving out more than two tons of groceries to families on Veteran's Day.
Nelson said he hopes that in this season of giving, he can expect to see a similar amount of community involvement.
Nelson plans to be at the Post for the rest of the day Wednesday, and hopes to rally some VFW Officers and partners to help receive donations as they come over the next few days.
Post 6022 is located at 7001 University Boulevard East in Cottondale, AL 35453.
For those with questions on how they can help, they can call the VFW Post 6022 at 205-553-8040, or stay up to date on the VFW website or their Facebook page.
Top Stories From the Tuscaloosa Thread (12/07-12/11)