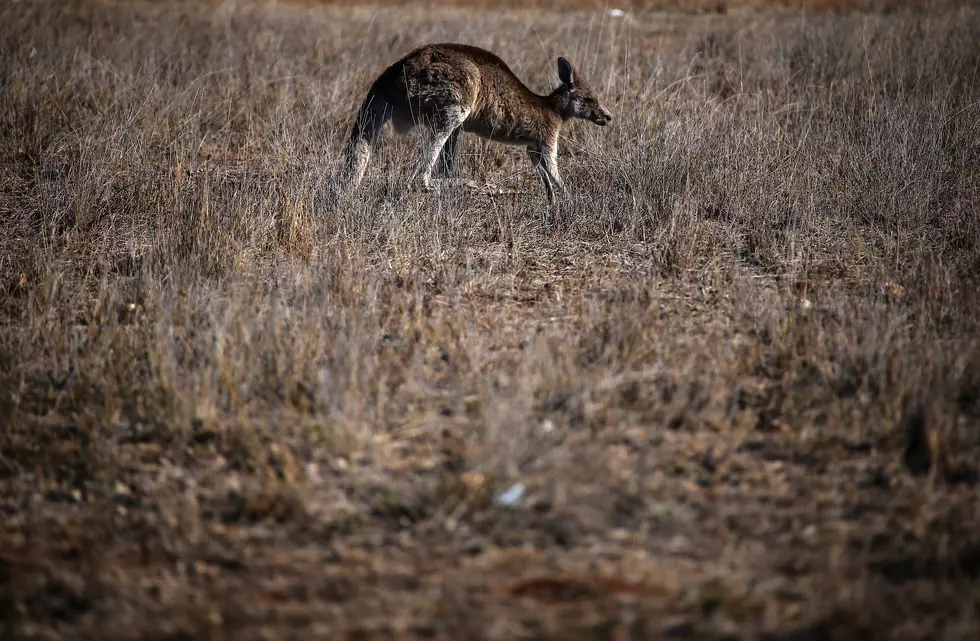 [Video] Winfield Kangaroo Finally Caught
Getty Images
[Video] Winfield Kangaroo Finally Caught 
A Kangaroo on the loose in West Alabama has finally been captured safely.
Wednesday, March 3rd, 2021, the Winfield Police Department confirmed the capture of a kangaroo that has been on the loose. They posted in a tweet, "For those interested in Jack the Kangaroo, he has been caught and is doing well." They followed that tweet with a picture of the capture with the caption "Jack has been caught."
Never in my life would I expect to see a kangaroo loose running around West Alabama. I'm really glad the kangaroo was safely caught.
A social media video actually caught the kangaroo capture on video! Seeing this man run down the kangaroo and tackle it was nothing short of amazing. You'd expect for him to have some kind of tools or a net right?! Me too! He didn't use any of that, although it seemed to be another person trying to capture the kangaroo with a net. IT ultimately took sheer manpower to bring down the kangaroo. Check out the video below!
Many people are voicing their opinions on whether or not this animal should be held in captivity. I think it's a valid question to raise.
It's ironic that this is all happening on World Wildlife day. Wow! Who knew this was such a thing?
The saying is true today as much as ever, you learn something new every day. Either way, I'm glad the kangaroo is safe and wasn't harmed during any of this.
SEC Mascots