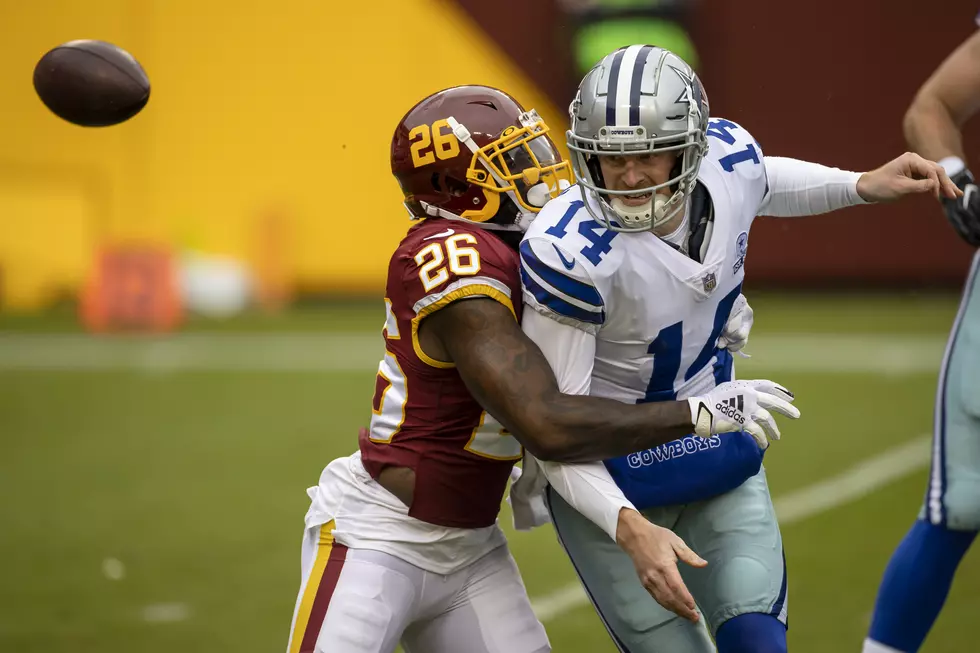 Week 7 Bama Pro of the Week: Landon Collins
Getty Images
Though the Washington Football Team has seen its share of troubles in 2020, one bright spot remains its defense. This week, Landon Collins helped lead the way to an important NFC East victory over the struggling, and injury-prone, Dallas Cowboys.
Collins finished his day with four tackles, including a strip-sack resulting in a safety before tearing his Achilles, ending his 2020 season.
"It's always tough when you lose a good football player," defensive coordinator Jack Del Rio said Monday. "He's a tough guy that was voted a team captain by his peers. Obviously, any time that happens, it's something you have to work to overcome. We're just going to ask him to heal up and stay positive. We're going to carry on. We're going to continue on and expect to play well."
Though his injury happened in the second quarter, Collins made the game-changing play for Washington just three plays after the Burgundy and Gold offense was stuffed at the goal-line. The play gave Washington an early lead that would not be relinquished.
Since signing with Washington in 2019, no player has recorded more tackles in the Capitol than the 168 made by Collins. Though he's struggled to find his pass coverage success since coming over from the rival New York Giants, Collins did record his first interception in three years against Arizona in Week 2.
Though he played just 18 snaps Sunday, he made the biggest impact of any Crimson Tide player whose team tasted victory in Week 7, coming in with the highest Pro Football Focus grade of any single game in his career, a 94.9.
Enter your number to get our free mobile app
Now for our honorable mentions:
Ronnie Harrison, Browns: nine tackles, including a sack
Eddie Jackson, Bears: nine tackles and a fumble recovery resulting in a touchdown.
Julio Jones, Falcons: eight receptions for 97 yards
Quinnen Williams, Jets: four tackles, including a sack, and four total quarterback hits
Be sure to tune back into tide1009.com each Tuesday to see the Bama Pro of the Week throughout the NFL season.
Career Statistical Leaders: The Alabama Football Record Book