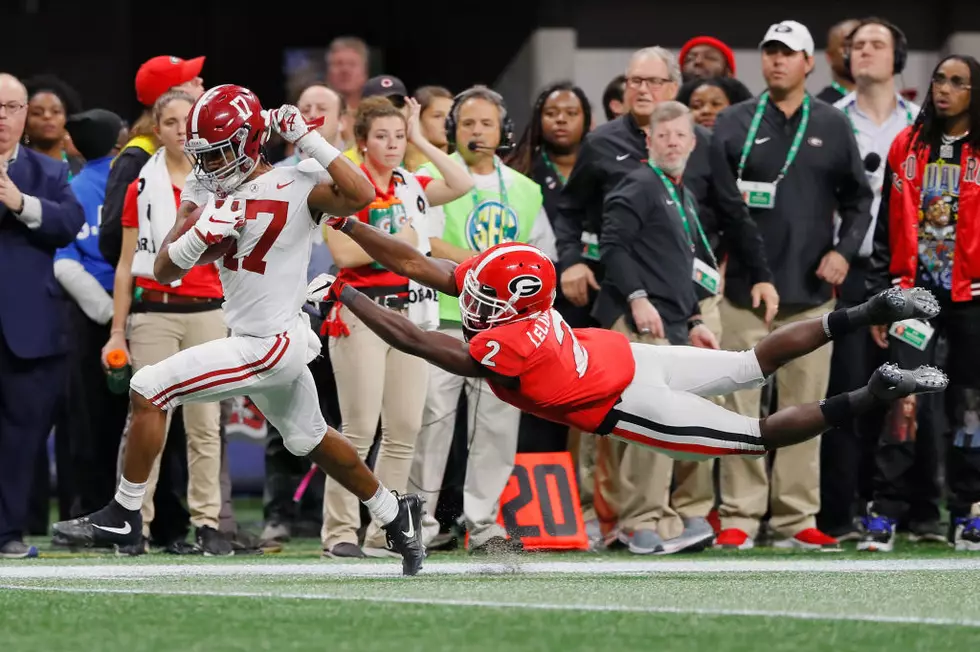 What a Loss Would Mean for the Tide
Getty Images
Alabama is set to take on Georgia this weekend and many fans, after watching the Crimson Tide defense get picked apart by Ole Miss, are worried about this very solid Bulldog team.  If fans weren't already nervous enough going into this matchup, Nick Saban testing positive for COVID-19 was the last straw.
Coach Saban will be unable to take the field with the team for the first time in his tenure at Alabama, and his presence on the sideline will be noticeably missed. Offensive Coordinator Steve Sarkisian has been handed the reins and will be the interim coach for the time being.
Georgia boasts a top three ranked defense that appears to improve with each week and an offense that has been somewhat underwhelming to the eye, but pretty solid on paper.  Georgia's defense has held opponents to just 12 points per game this season and their offense is averaging over 400 yards per game.
With this matchup looming, fans have started wondering what a world where Alabama loses would look like.  While Alabama losing is never an ideal scenario, the Tide would most likely be just fine in this case.
This game, for both teams, is shaping up to be a sort of play-in game for the College Football Playoff.  Regardless of which team loses on Saturday, so long as they win out,  they will most likely make the playoff as one-loss team.  If the SEC produces two one-loss teams and their losses are to each other, it will be impossible to keep them out.
It's not a secret Alabama and Georgia are two of the best teams in the country and are better than just about everything the Big 12 and Pac-12 has to offer, so it is very likely we see two SEC teams this year.
Both teams, with a loss this weekend, control their own destiny.  Georgia has a tougher path to the playoff with a loss, as they still have to play a very good Florida team, but this year is shaping up for a two SEC team playoff.
Enter your number to get our free mobile app
SEC Mascots