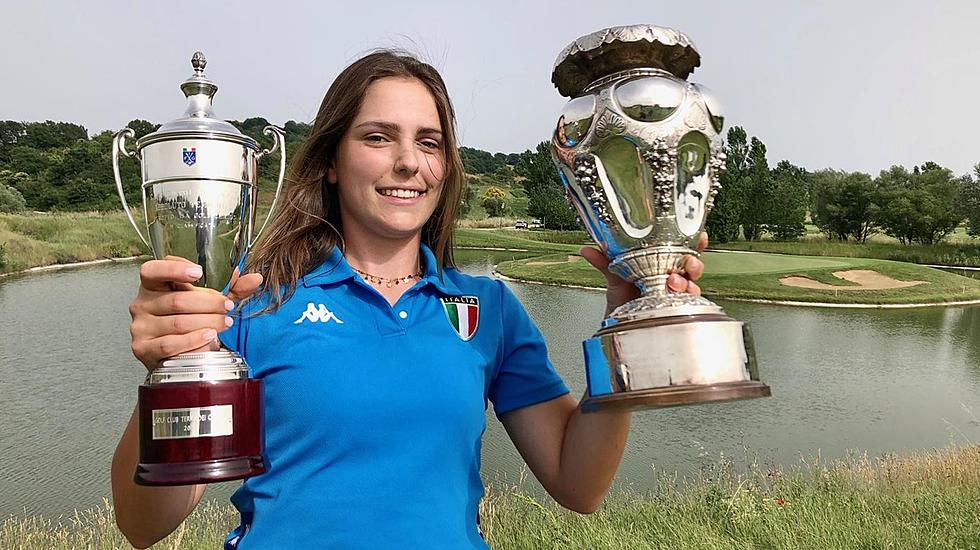 Alabama Women's Golfer Wins Italian Stroke Play Championship
Photo Courtesy of Roll Tide Athletics
University of Alabama women's golfer Benedetta Moresco won the Italian Stroke Play Championship in Monterosi, Italy, Sunday morning. Moresco led the competition wire-to-wire with an 11-under par 277 through four rounds to take home the Isa Goldschmid Trophy.
The sophomore recorded scores of 70, 65, 73, and 79 to take the lead. Moresco's final score finished six shots ahead of second place. The Italy native is riding off a stellar freshman season with the Tide, earning SEC Freshman of the Year,  All-SEC First Team, and All-SEC Freshman Team. Moresco led the Crimson Tide with a 71.72 stroke average through 18 rounds of golf.
Moresco had her best performance at the Gamecock Invitational with scores of 70, 70, and 74 with a 2-under par 214 to finish in third place. Moresco recorded her third and fourth consecutive top finishes at the Liz Murphey Collegiate Classic and LSU Tiger Golf Classic. Moresco tied for 25th place at the SEC Championship with a 71-70-71/212. The sophomore closed out her freshman season at the 2021 NCAA Championship with a score of 79-75-77/231.
The team finished with five top 10 placings in the season, including a third-place finish at the Lady Gator Tournament. Alabama defeated South Carolina in the quarterfinals of the SEC Championship but fell to Auburn in the semifinals. Due to inclement weather, the Crimson Tide automatically advanced to nationals after the cancelation of the Baton Rouge Regional. Alabama made the first two rounds of nationals before falling short in the third round. The Tide finished in 24th place to close out the season.
20 Words and Phrases That Are So 2020