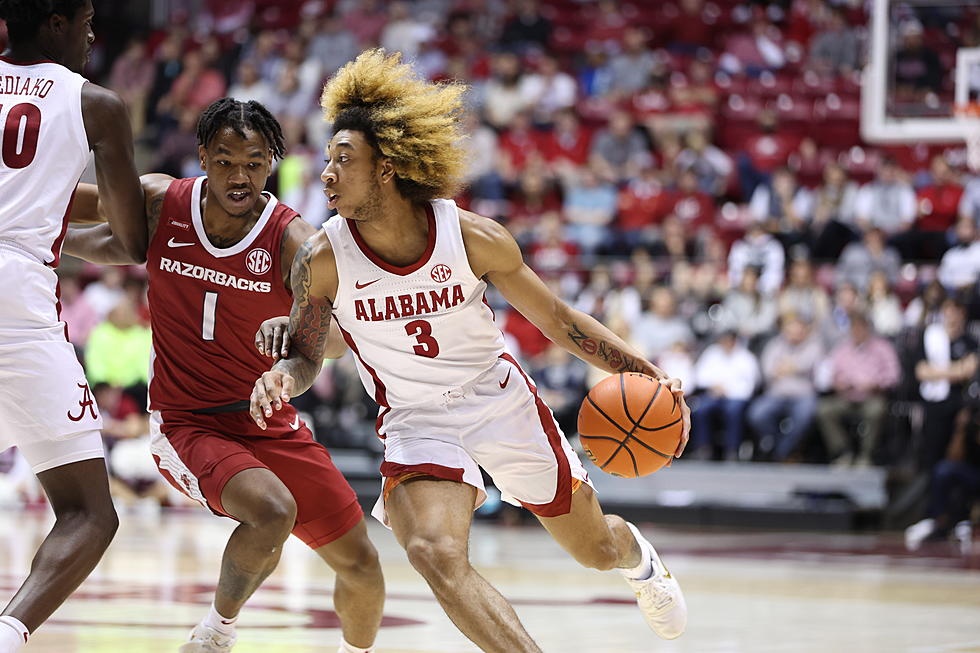 Alabama's JD Davison Drafted By The Boston Celtics In The Second Round
Crimson Tide Photos / UA Athletics
Alabama freshman point guard JD Davison was drafted in the second round with the No. 53 overall pick by the Boston Celtics. Davison was the first Crimson Tide player selected in the 2022 NBA Draft and his selection gives Alabama its third consecutive season with a player drafted.
Davison came to the Crimson Tide as the No. 1 rated point guard and the top player in the state of Alabama in the 2021 class. He was always expected to be a one-and-done prospect for the Crimson Tide but his second round selection is much lower than many expected when he initially joined the Alabama program.
The Letohatchee-native was named SEC Freshman of the Week twice during the 2021-22 and earned a spot on the SEC All-Freshman Team.
In 33 games for the Crimson Tide he averaged 8.5 points, 4.8 rebounds and a team-high 4.3 assists per game. While he sometimes struggled with the intensity of the college games, averaging 2.9 turnovers per game, his absurd athleticism was never in doubt. Davison routinely electrified the Alabama faithful with high-flying dunks causing NBA scouts to salivate over his raw explosiveness.
Davison will likely start his career with the Maine Celtics in the NBA's G League as he continues to improve his handling and shooting ability.
The Crimson Tide has had recent success putting second round picks into the NBA as Herb Jones was selected by the New Orleans Pelicans in the second round last year. Jones took advantage of his circumstances and impressed the Pelicans with his defensive tenacity and subsequently signed the second largest contract for a second rounder in history.
The Boston Celtics won the NBA's Eastern conference in 2022 but ultimately fell in the NBA Finals to the Golden State Warriors. They have a young core of talented ball-handlers in Jayson Tatum, Jaylen Brown and Marcus Smart which will likely make it difficult for Davison to earn early playing time.
Highest Rated Recruits in Bama Hoops History
Take a look at the highest rated recruits to play for Alabama since 2000 according to 247Sports.
Alabama Men's Basketball's Top Career Rebounders
Alabama Crimson Tide All-Time Receiving Leaderboard