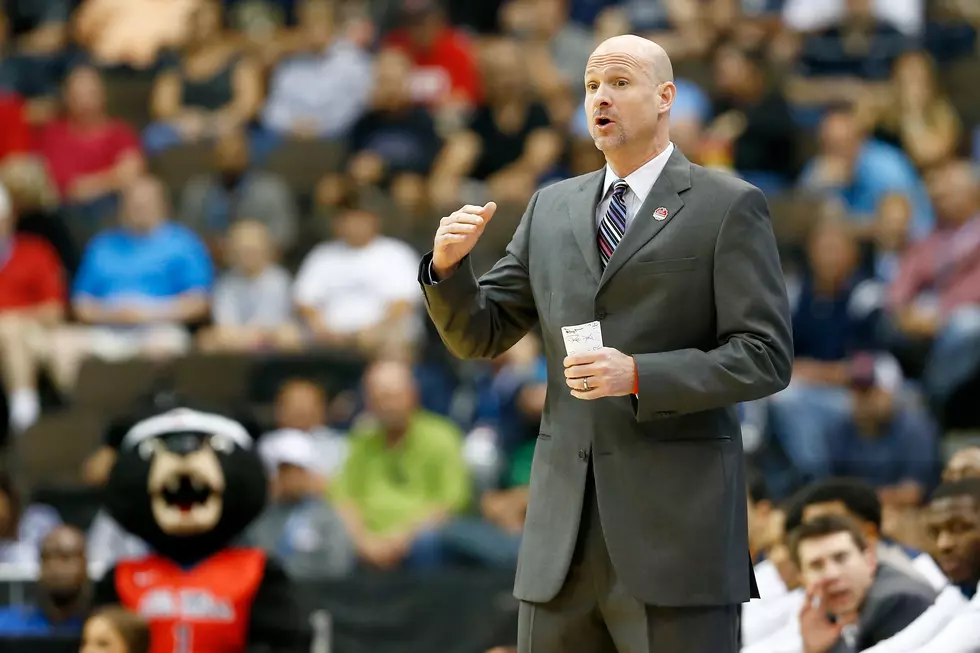 Andy Kennedy Joined Inside The Locker Room
Getty Images
The new basketball coach of the UAB Blazers, Andy Kenned, joined Inside The Locker Room this morning. Kennedy spoke to Wimp and Barry Sanderson about his approach to recruiting to UAB and how special it is for him to return to a university that he played and coached at previously.
Kennedy played at UAB from 1988-91 after transferring from NC State. He made All-Conference in the Sun Belt two times and left the program as the second all-time leading scorer with 1,787 points. He returned to UAB in 1996 as an assistant coach and spent six seasons there before taking his first head coaching job at Cincinnati.
He spoke about potentially playing Alabama or Auburn in basketball, and how he would take his program on the road to showcase and grow his program. Kennedy mentioned that he would like to play all the schools in the state of Alabama to grow the program and the interest in basketball in the state.
Kennedy mentioned how working for the SECnetwork allowed him to see other coaches practices. He said seeing other coaches perspectives allowed him to evaluate his methods and learn new things.
You can listen to Inside the Locker Room with Wimp and Barry Sanderson each weekday from 7-9 a.m. on Tide 100.9 FM or using the TIDE1009APP. Download the APP so you never miss an interview.
Enter your number to get our free mobile app