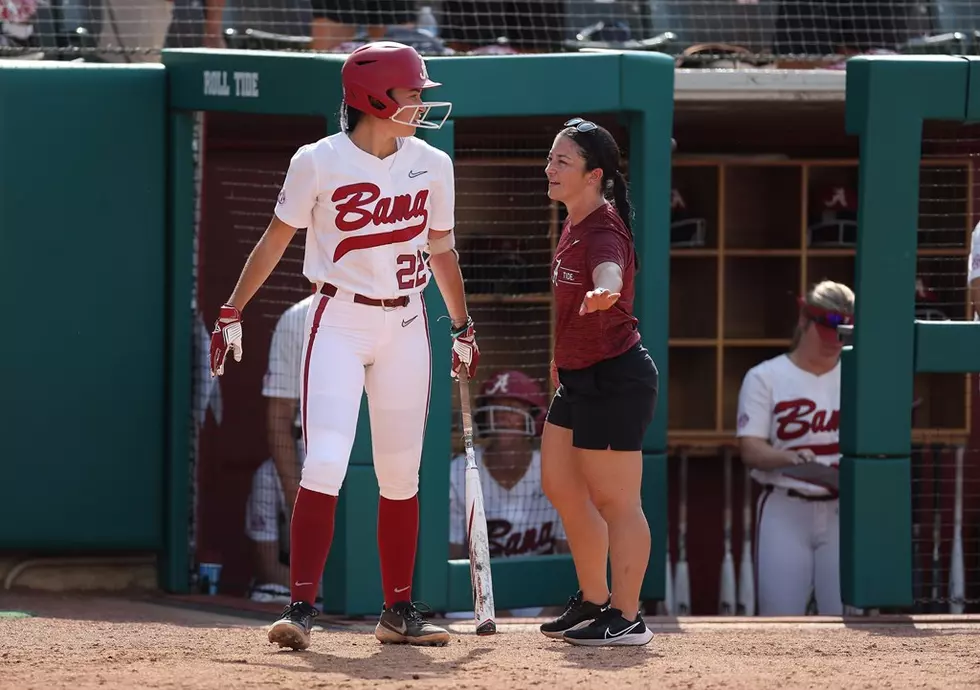 Bama Freshman Announces Return to Team 27, New NIL Deal
Photo by Kent Gidley
Alabama softball infielder Kali Heivilin announced she is returning to the Capstone to be on Team 27 next spring.
"I am so honored to have played my first year at The University of Alabama. As expected, there were points and times throughout the year I had ups and downs, but @alabamasb has given me so much support from so many people it's unbelievable," said Heivilin.
In a Twitter post on Wednesday evening, the Mich., native made the official announcement while also sharing her latest NIL deal, partnering with Stronger Mind Brighter Future, an apparel shop to bring awareness to mental health.
"Fans like @emilypitek make the atmosphere outstanding. With mental health being a huge part in todays world, SMBF (Stronger Mind Brighter Future) apparel advocates huge for mental health in many aspects. On their website they have a crimson colored shirt along with many other pieces of clothing and accessories. Link is in bio:) Use code 22 to help out me and the company support mental health!"
The freshman had a successful first year with the Crimson Tide, having seven hits in 31 at-bats, five runs batted in, one home run, drew five walks, three stolen bases, nine starts, and a .226 batting average. In the field, she only made a single error all season.
She finished off her Twitter thread, saying "Team27 see you soon♥." 
The Crimson Tide has had a big off-season thus far with six members of Team 26 have entered the transfer portal since the end of Alabama softball's season, including Abby Doerr, Jenna Lord, Dallis Goodnight, Lexi Kilfoyl, Megan Bloodworth, and Savannah Woodard.
Heivilin joins Montana Fouts, Ally Shipman, Ashley Prange, and Jenna Johnson in officially announcing a return to the Rhoads House.
It was also announced this week that Alabama softball will compete in the 2023 TaxAct Clearwater Invitational in February with some of the top programs in the nation.
Ten Year Throwback to Tide's WCWS Title
In honor of the 10 year anniversary, let's take a look back at the Alabama Crimson Tide's 2012 Women's College World Series championship.