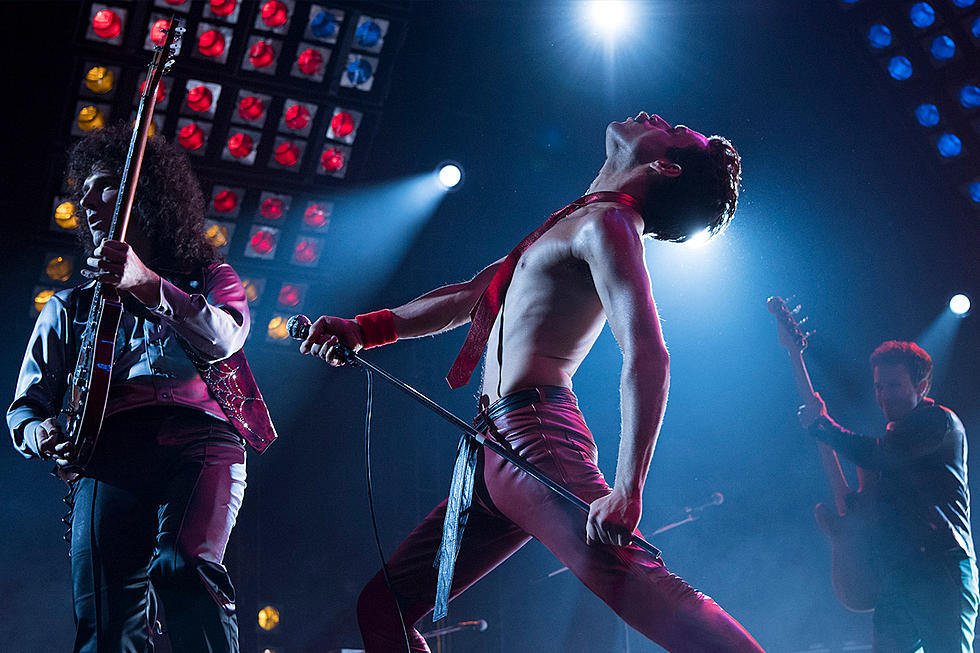 'Bohemian Rhapsody' Is Officially the Biggest Musical Biopic Ever
Fox
I remain very surprised at just how well Bohemian Rhapsody is doing in theaters. I expected a hit, but the size of its hit-ness is staggering. Even in a crowded marketplace that included the very similar A Star Is Born, Bohemian Rhapsody has now made $175 million in U.S. theaters, and another $428 million overseas. All told, that's over $600 million for the Queen biopic. And now, to celebrate, we shall do the Fandango. (Thunderbolt and lightning optional.)
And speaking of biopics, as Deadline notes, Bohemian Rhapsody is now the biggest musical biopic in history. Its $175 million domestic total tops the previous number one (via Box Office Mojo), Straight Outta Compton and its $161 million in box office receipts.
Part of the secret apparently? Singalong versions!
Singalong versions have helped fuel some of the offshore fervor, particularly in Asia and Latin America. There has also been great success with premium formats like IMAX, Dolby and Screen X.
A singalong cut makes a lot of sense — particularly since the film basically recreates Queen's Live Aid set song for song, moment for moment. You can sing along with the whole darn thing!
I didn't think Bohemian Rhapsody was a particularly good or interesting movie. But Rami Malek made a very convincing Freddie Mercury, and Queen's music remains wonderful — and Queen's fans remain very loyal. That, I think, was all it took to turn the film into an all-time hit.
Gallery - The Most Ridiculous Movie Promo Photos Ever: