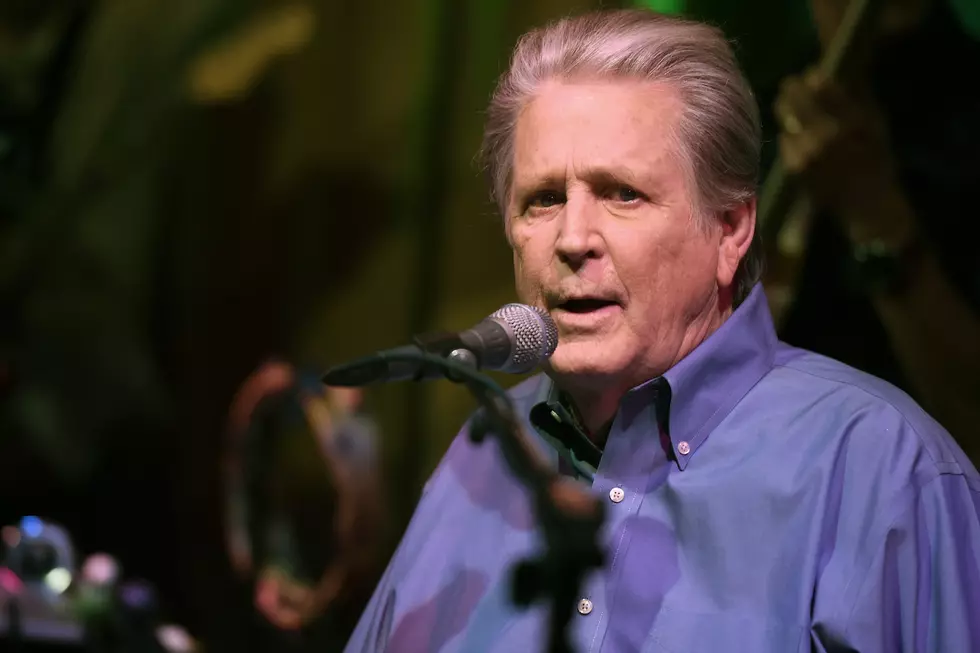 Brian Wilson Postpones Shows to Undergo Back Surgery
Kevin Winter, Getty Images
Brian Wilson is coming off the road to deal with a back problem that has become unmanageable. A string of May 2018 dates have now been postponed.
"As some of you might know, I have been having some issues with my back," Wilson said in a statement, adding that the problem has "very recently gotten worse. ... My doctors have told me that I need to have back surgery immediately. They are optimistic that this will finally relieve the pain."
He also notes that this health issue "runs in my family. [Wilson's late brother] Carl had back problems, as well." The tour is expected to resume once he's healed up; the dates will be made up later, according to Wilson's website.
"Please know that the music is in my heart and in my soul," Wilson added, "and me and the boys are looking forward to performing for you very soon."
Wilson's current tour is called "Pet Sounds: The Final Performances." He recently announced a holiday-themed tour for later in the year featuring complete performances of the Beach Boys' Christmas Album. Former Beach Boys members Al Jardine and Blondie Chaplin will also take part in the 12-date run.
Wilson's website indicates that he will resume touring on July 15 in Colwood, B.C. The holiday shows, which will also feature music from Wilson's 2005 solo album What I Really Want for Christmas, kick off in November.