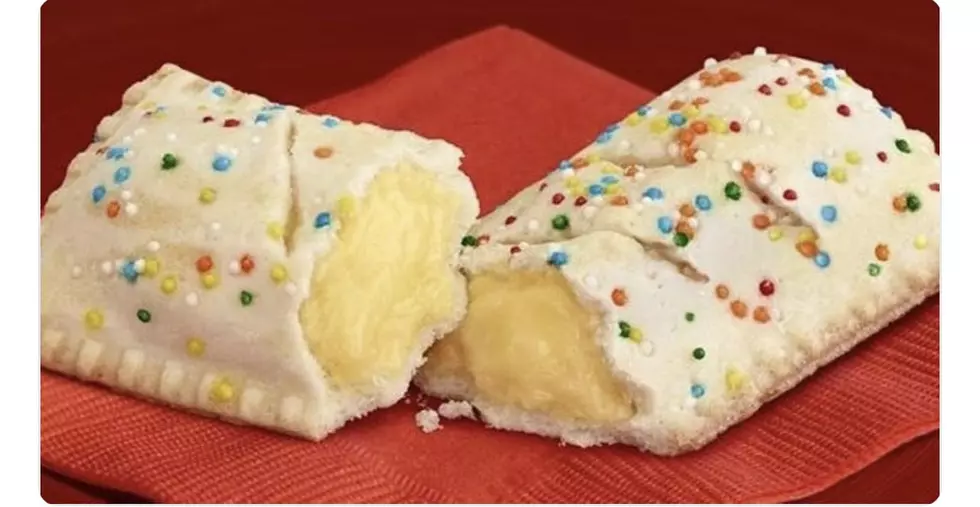 Can You Help Me Find this Seasonal Fast Food Treat?
McDonald's
Everyone (including yours truly) is hype for the return of McDonald's infamous McRib, but did you know the fast food giant has another seasonal treat that's a cult favorite?
I'm talking about McD's Holiday Pie. Have you ever had one?
Fun Meg Summers fact: I actually worked for a McDonald's for a few weeks when I was in high school. I started right after Thanksgiving and quit before Christmas Eve, so I am quite familiar with the Holiday Pie. I quit the job with no notice after someone stole my wallet and the cash from all the work I'd done from my TWO OTHER JOBS just two days before Christmas. I had to get a new driver's license and social security card, and it was a NIGHTMARE but we aren't talking about that we're talking about PIE--holiday pie.
This bad boy is a flaky pie crust that has been filled with a gooey vanilla custard and then topped with sprinkles. It is disgusting and delicious, as all fast food should be.
My dear friend Tia hit me up yesterday to ask me to assist her in locating a McDonald's that's slinging out this seasonal fave, as her frantic Googling hadn't yielded any results. Tia is a beautiful and radiant wonder of a woman, and she deserves everything good in this (or any) universe, so I am asking for your help.
Have y'all found a McDonald's that is serving holiday pies? Hit me up with the Alt 101.7 app. You can use our FREE app to message me about this and anything else, so click the download link below.
Enter your number to get our free mobile app
The Best Holiday Desserts