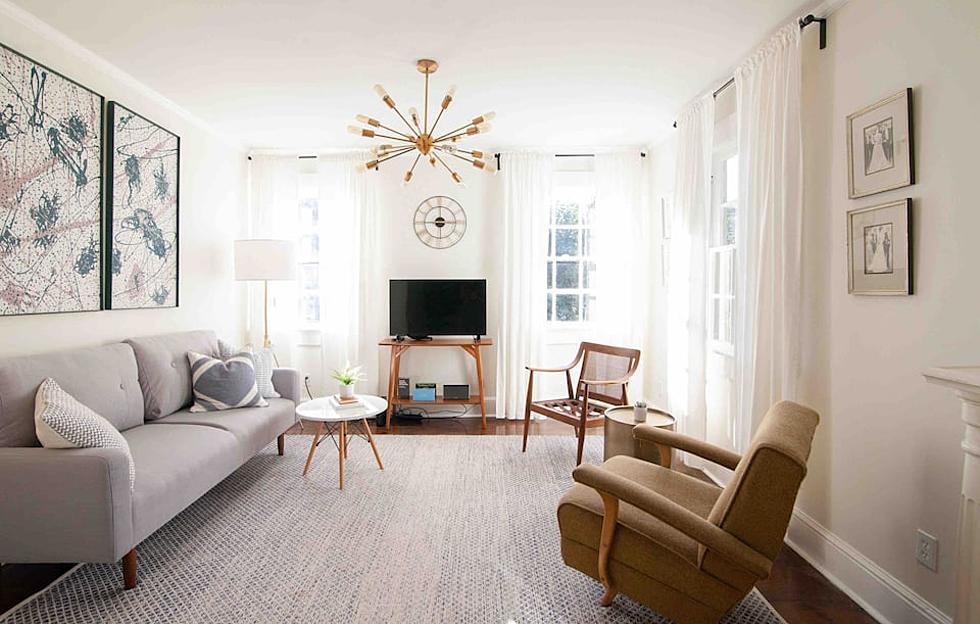 Check Out This Darling Montgomery, Alabama Cottage with Modern Vibes
Airbnb
Planning a weekend getaway to Montgomery, Alabama? Well, this stylish and modern Airbnb is perfect for you. This charming pink cottage is nestled in the heart of the historic Garden District. This means just a few steps away from all the action of downtown Montgomery attractions.
Let me introduce to you the Lil' Pink House. Click here to book your Airbnb.
Elegant Airbnb in Montgomery, Alabama's Historic Garden District
Modern meets Montgomery, Alabama in the Historic Garden District,
Vintage 1940s Train Caboose Airbnb Near Alabama's Cheaha State Park
You'll be saying, "All Aboard" at this Unique Vintage Train Airbnb
Glamorous Escape Awaits at this Smith Lake, Alabama Cottage
Modern Oxford, Mississippi Airbnb is Just Steps Away from Ole Miss
Newly Renovated Pigeon Forge Cabin
This Pigeon Forge Airbnb Has the Best City and Mountain Views!
Avid Reader's Dream Airbnb in Mentone, Alabama.
You can have a retreat and recharge at this serene studio library retreat while diving into a classic novel.
Dream of Money Moves in This Historic 1926 Alabama Bank Vault
New Market, Alabama, is right outside of Huntsville, Alabama. This 1926 Alabama Bank Vault makes for a unique and impressive experience, and it is only two and half hours away from Tuscaloosa.
Tiny House Paradise located Riverside in Fosters, Alabama
Fall in Love on the River at this Foster, Alabama Tiny House
Stay in This Perfectly Nostalgic Lake Tuscaloosa 1960s Motel
Exquisite Knoxville, Tennessee Airbnb is Straight Out of a Fairytale
Hartselle, Alabama Perfect Cottage Hideaway
Need to escape from it all? This perfect cottage hideaway is a perfect getaway right here in Alabama.
Destin, Florida Indulgent Lifestyle Airbnb
Destin, Florida Indulgent Lifestyle Airbnb
Biloxi Boho Beach Condo
Awesome Airbnb across the street from the beach in Biloxi, Mississippi
Enjoy Breathtaking Ocean Views from this Fort Walton Beach, Florida Airbnb
Frank Lloyd Wright Inspired Smith Lake Home
Frank Lloyd Wright Inspired Smith Lake Home
New Augusta, Mississippi Tiny House