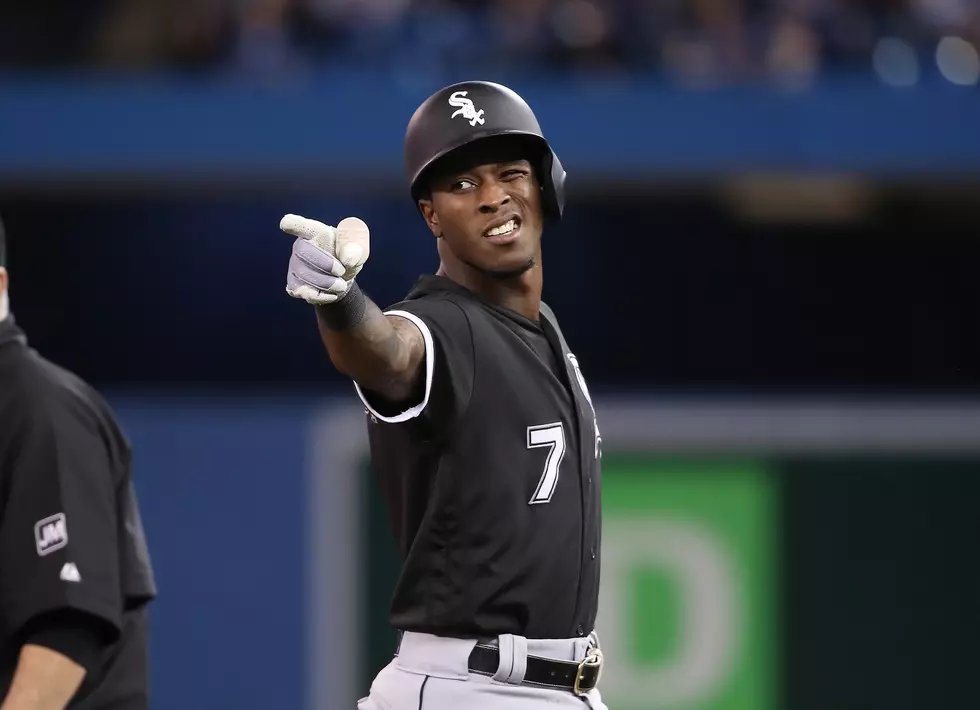 Crimson Tide Alumni Are Making Strides in the MLB
Getty Images
Baseball season is in full swing, and some Crimson Tide alumni are lighting up the Big Leagues. With a shortened 2020 season, this means crunch time for some of these Alabama fan favorites.
Tim Anderson- While not an Alabama grad, Anderson is Tuscaloosa's "golden boy." The Tuscaloosa native graduated from Hillcrest and has made huge strides in his five years in Chicago. After playing 42 games of 60, Anderson's White Sox are tied for first place in the American League Central division.
This season, the shortstop has 35 runs and 48 hits in 136 at-bats. In addition, Anderson has hit seven home runs and his hitting percentage sits at .353.
Matt Foster- Foster, a rookie on the White Sox with Anderson, is having an excellent first season. The right-handed pitcher's record after pitching in 15 games is 4-0. Foster is averaging an ERA of 1.45 with 18.2 innings pitched.
Foster has only allowed three runs and a home run while striking out 23 batters.
Adam Morgan- Of the Crimson Tide alumni in the MLB, three play for the Philadelphia Phillies. Morgan, a left-handed pitcher in his sixth year, is averaging a 5.87 ERA after 11 games. While Morgan has not recorded any wins or losses, Morgan has allowed 10 hits, 5 runs, and 3 home runs after only 7.2 innings pitched.
Still, Philadelphia is only 1.5 games back behind the Atlanta Braves. After 39 games, the Phillies sit at 21-18 with eyes on a potential wildcard berth.
Tommy Hunter- Hunter, also on the Phillies, is a 14-year veteran in the league. After pitching in 17 games, Hunter's record is 0-1. Hunter is averaging a 3.78 ERA after 16.2 innings pitched. While only allowing one home run, Hunter has still given up seven runs and 17 hits.
Alex Avila- Avila, a first baseman for the Minnesota Twins, has been in the MLB for 14 years. After 20 games, Avila has six runs and seven hits after 42 at-bats. Avila has also recorded one home run and is hitting .167.
The Twins are currently 27-18. They are .5 games behind the White Sox and the Cleveland Indians, who are tied for first in the AL Central.
Wade LeBlanc- LeBlanc has been in the MLB for 12 years now, and the shortened 2020 season has not been kind to him. After just six games, the Baltimore Orioles pitcher is averaging an 8.06 ERA. Though he is 1-0, LeBlanc has allowed six home runs in 22.1 innings pitched. In addition, he has allowed 27 hits and 20 runs.
The Orioles are 20-21 after 41 games, and they are seven games behind the Tampa Bay Rays in the AL East.
Spencer Turnbull- Turnbull is a more recent alumnus for Alabama. After having a poor second season in Detroit last year, the Tigers' pitcher currently has a 4-2 record after eight games. Even though Turnbull has a 3.32 ERA after 40.2 innings, the right-handed pitcher has only allowed one home run and 15 runs. Still, Turnbull currently leads the MLB in "Bases on Balls or Walks" with 26.
The Detroit Tigers are currently 19-21 and are six games behind the Indians and White Sox.
Taylor Guilbeau- Out west, Guilbeau and the Seattle Mariners are also making a wildcard run. The left-handed pitcher is in his second year and is averaging a 1.17 ERA. Guilbeau is 0-0 and has only pitched eight games, but after 7.2 innings pitched, Guilbeau has only allowed sight hits and one run.
The Mariners are 19-23, and they are currently seven games behind Oakland, the leader in the AL West.
While they haven't made appearances in the 2020 season, two other Crimson Tide alumni are sitting on the bench due to injury. Jimmy Nelson of the Los Angeles Dodgers and David Robertson of the Phillies are currently on the 60-day "Injured List."
Enter your number to get our free mobile app
Alabama Players in Major League Baseball