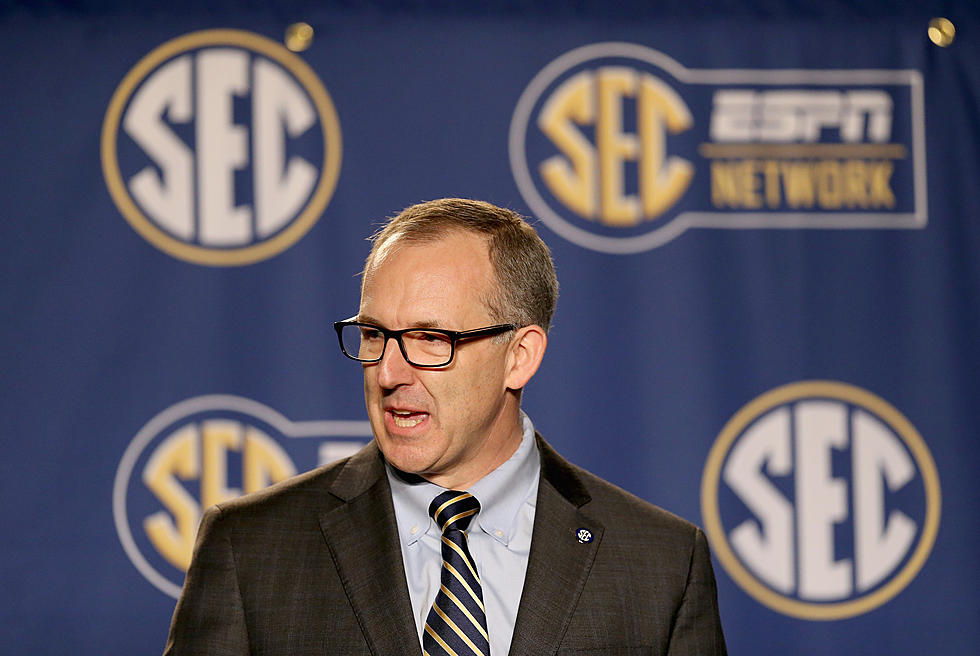 Greg Sankey: 'We haven't stopped trying'
Getty Images
Greg Sankey, commissioner of the SEC has released a statement on Twitter affirming the conference's plan to move slowly when making decisions about the upcoming season.
Sankey declared that the conference is committed to supporting, educating and caring for the student-athletes who work so hard to have a college season. He highlighted the conference's choices to return to practice slowly and delay the start of the season.
The SEC's first week of scheduled competition is September 26, three weeks after the original start date. The delay will give the conference time to integrate students onto campus with the student-athletes and also observe the NFL as they are scheduled to begin their season on September 10.
Sankey has taken this approach before as the SEC was the last conference to cancel its college basketball tournament in the spring, cancelling the tournament as Alabama and Tennessee were warming up for their second round game.
He also was the last commissioner to cancel the remaining schedule for the spring sports, holding out for the chance that athletics would still be able to be held.
There are 47 days until the SEC is slated to kickoff, can the conference withstand public pressure to cancel its season if they are the only conference committed to playing?
Enter your number to get our free mobile app
2020 SEC Football Coaches