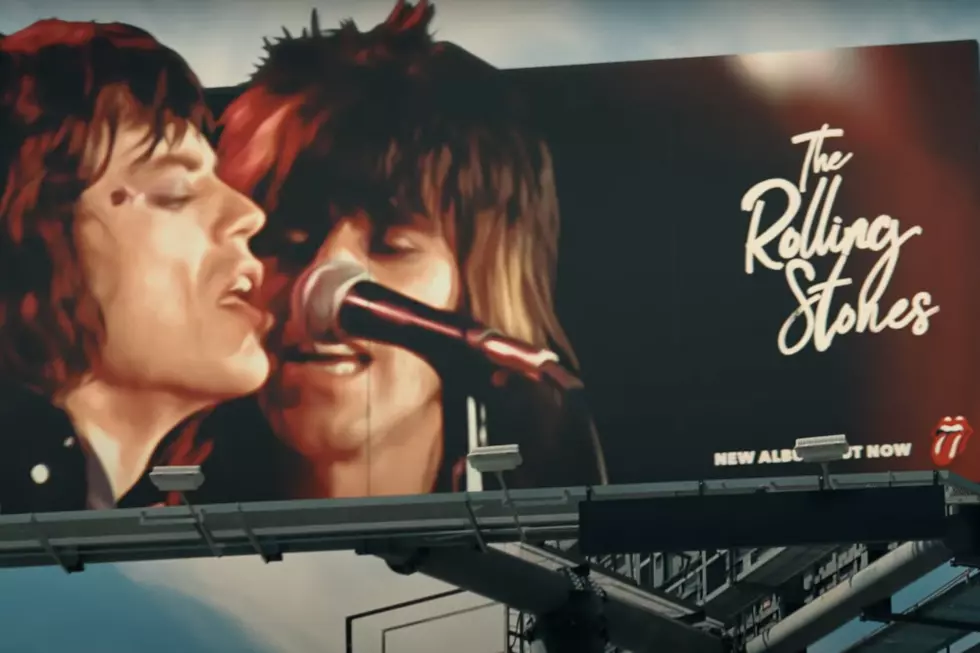 Watch the Rolling Stones Cruise Down Memory Lane in 'Angry' Video
YouTube
The Rolling Stones have released "Angry," the first song from their upcoming album Hackney Diamonds.
The song is classic Stones fare, based around Keith Richards' propulsive guitar riffs and an insistent groove. The video, which you can watch below, stars Euphoria's Sydney Sweeney perched atop a convertible and cruising down the streets of Los Angeles as billboards display vintage Stones performance footage.
Hackney Diamonds is set for release on Oct. 20. It's the band's first album since 2016's Blue & Lonesome, as well as their first LP of new, original material since 2005's A Bigger Bang. (A single original track, the Don Was-produced "Living in a Ghost Town," arrived in April 2020.)
Post-Charlie Watts Work
Hackney Diamonds is also the first new music from the band since the death of drummer Charlie Watts in August 2021. At that time, Mick Jagger revealed that the Stones had been working on the material before his death. "Charlie did some work on just a few fills and stuff like that," he said. "Without Charlie being there, it's going to be very difficult."
Two years later, in August 2023, the band teased the album with an advertisement in an English newspaper called the Hackney Gazette, along with a website.
READ MORE: Rolling Stones: Their Last Great, Last Good and First Bad Album
Serving as Watts' replacement is Steve Jordan, a longtime collaborator who also stepped in on the Stones' most recent tour. "I think a lot of people still underestimate what Charlie did, quite frankly. And it is not to be underestimated," Jordan said in 2021. "Sitting in that chair and playing that stuff is no joke."
Rolling Stones Albums Ranked
Ready to journey through the past (darkly)? Check out Rolling Stones Albums Ranked Worst to Best.