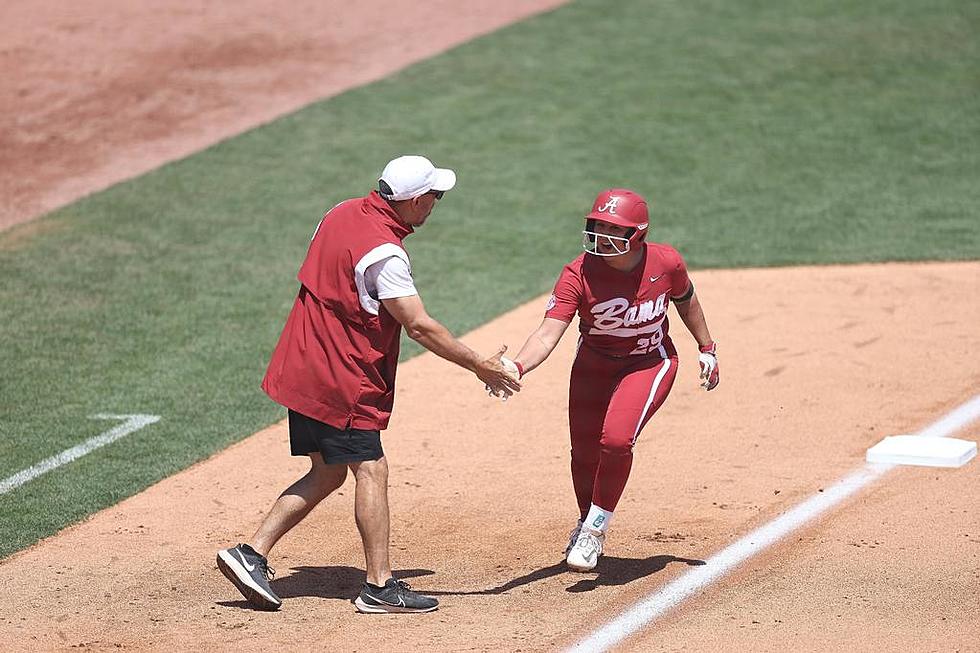 Alabama Moves Up in D1Softball Rankings
Crimson Tide Photos / UA Athletics
The Alabama softball team moved up two spots to No. 14 in this week's D1Softball Rankings.
The jump comes after Alabama went 2-1 over the weekend, winning the series against LSU.
Oklahoma remains the top-ranked team, followed by UCLA at No. 2, Florida State at No. 3, Tennessee at No. 4, and Texas caps off the top five.
Eight SEC teams made the rankings this week. Joining Alabama and Tennessee is Georgia at No. 6, Arkansas at No. 12, Auburn at No. 13, LSU at No. 15, Florida at No. 22, and Texas A&M at No. 23.
To see the full rankings, click here. 
The Alabama Crimson Tide softball team takes on the Ole Miss Rebels on Friday, May 5, 2023, at 6 p.m. CT. Coverage will be on Me-TV 97.5 FM and the Me-TV 97.5 app which is free to download in the App Store.
Alabama Softball's Season Opener
Alabama softball's 2023 season opening weekend.