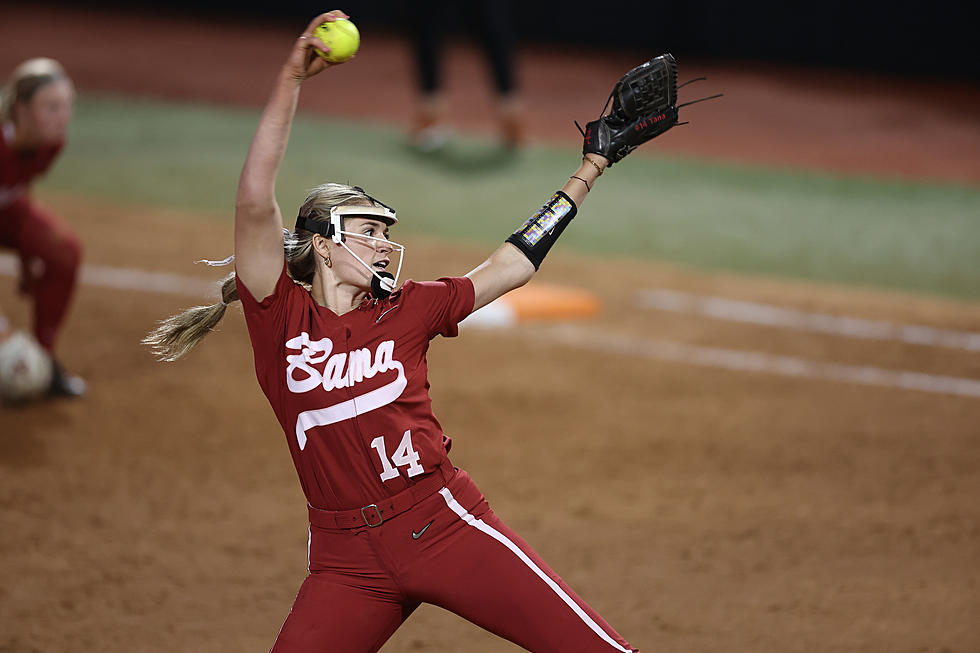 Tide Falls In Elimination Round of Women's College World Series
Crimson Tide Photos / UA Athletics
Alabama softball faced a harsh reality on Friday after losing against the Stanford Cardinal in the Women's College World Series. The Tide's season came to an end after a 2-0 shutout, the first for Bama all season.
Ace pitcher, Montana Fouts, saw the circle for the last time ever in an Alabama uniform. She pitched only four strikeouts throughout the game while allowing five hits and a home run.
Stanford scored its first run in the top of the second inning when Emily Shultz rounded third base off of a double by Sydney Steele. Stanford pitcher NiJaree Canady stepped up for the Cardinal after replacing Alana Vawter in the bottom of the sixth inning. The freshman allowed no hits. Stanford added to its one-run lead in the top of the seventh inning when Shultz hit a home run. Alabama's only hit in the game was by Ashley Prange in the bottom of the third inning.
The Tide had a memorable postseason run with Jaala Torrence stepping up in the circle after Fouts' injury and the offense warming up the bats. Unfortunately, Alabama was unable to get anything done after losing in the first round of the WCWS to Tennessee 10-5 on Thursday.
Fouts, and Prange, alongside Ally Shipman and Faith Hensley end their college careers in Oklahoma City.
11 Year Throwback to Tide's WCWS Title
In honor of the 11 year anniversary, let's take a look back at the Alabama Crimson Tide's 2012 Women's College World Series championship.
Alabama A-Day 2023
Highest Earning Bama Pros of All-Time
The University of Alabama is known for constantly cranking out world-renowned athletes, but who of the best active or former pro players have the highest career contract earnings?