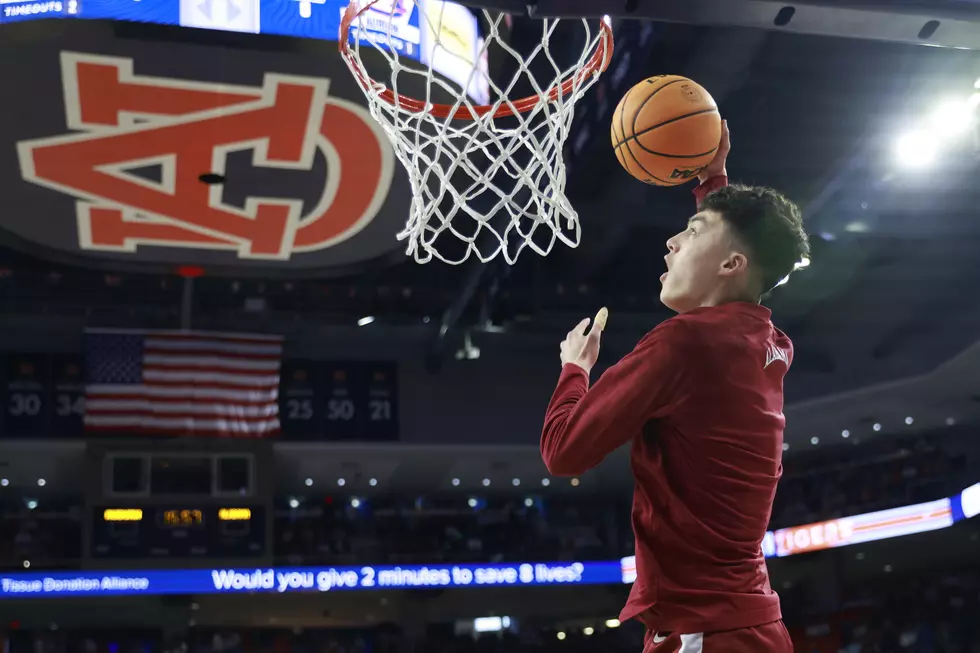 UA Denies Times Report of a Fourth Player at January Shooting
Crimson Tide Photos / UA Athletics
The New York Times reported on Wednesday that a fourth Alabama basketball player was at the site of the shooting of Jamea Harris on Jan 15. Per the Times report, that player was walk-on guard Kai Spears.
Reports have indicated since last week that there was an unnamed passenger in Brandon Miller's car when he arrived at Grace Street, and ESPN reported that video footage from the scene confirms this. The report is consistent with notes made by detectives at the time of the incident.
The Times' naming of Spears as that passenger hinges on an anonymous source. Tide 100.9's own sources have indicated that Spears and Miller are friends and have spent time together outside of team-related activities.
The University of Alabama has already put out a statement denying the report.
"Your story is inaccurate. Based on the information we have, there were no current student-athletes present at the scene other than Brandon Miller and Jaden Bradley, who are both fully cooperating witnesses. From the outset, UA Athletics has fully cooperated with law enforcement and supported their investigation," said the statement.
It is important to note that while "your story is inaccurate" may seem like a strong rebuke, it can come across as toothless when the school hides behind "based on the information we have" in the next sentence.
This is a developing story.
Alabama vs Texas (Game 2)
Alabama falls to Texas A&M in College Station to Close Regular Season
Sights and scenes from Alabama's loss against Texas A&M
Hillcrest vs Northridge