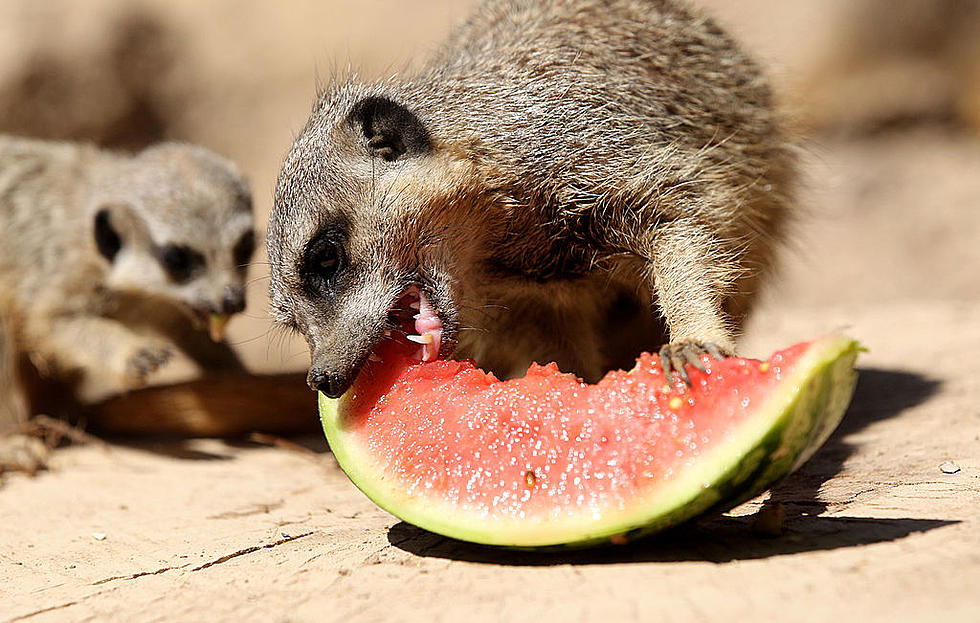 Alabama Beware: Bizarre Exploding Watermelons Scaring Shoppers
Getty Images
Yeah, I think if I am walking through Publix or Winn Dixie, looking at a few fruits and veggies, and there's an explosion, I would be a tad taken aback.
Melons aren't supposed to explode in front of you.
Video evidence is coming in just a moment. You just wait until you see this. I saved the craziest for the very end. You must see this video.
However, that is exactly what is happening in many southern states like Alabama, Georgia, and Florida.
We had this heatwave in the last month that was pretty brutal.
This is part of the issue.
The extreme summer heat is causing watermelons to undergo the same process that happens during wine and beer making. If you know anything about that kind of thing, and I do not, you learn why this might be happening.
You see, when the sugar is converted into alcohol, CO2 gas builds up inside the fruit.
That leads fruit lovers to find that the watermelons they brought home are hissing or oozing liquid on the counters.
Video evidence begins right here.
*Video from TikTok/@cellgelmounts
Another thing that my FRUIT is NOT supposed to be doing.
If my peaches, plums, strawberries, oranges, or melons start "hissing" at me, I'm done.
More video evidence of this happening, everywhere, it appears.      
*Video from TikTok/@mzhoneybunn81#duet
This is the last thing I, or YOU, needed to add to the list of insane things to be concerned about this year!
NOW, I HAVE SAVED THE BEST FOR THE LAST
More GREAT video evidence from some idiots that I would probably have helped with this madness.
A true exploding watermelon!
*Video from TikTok/@streamlovable
Most popular grocery stores in America
WOOF: These are the most popular dog breeds in America
LOOK: Here are the states where you are most likely to hit an animal
Hitting an animal while driving is a frightening experience, and this list ranks all 50 states in order of the likelihood of such incidents happening, in addition to providing tips on how to avoid them.