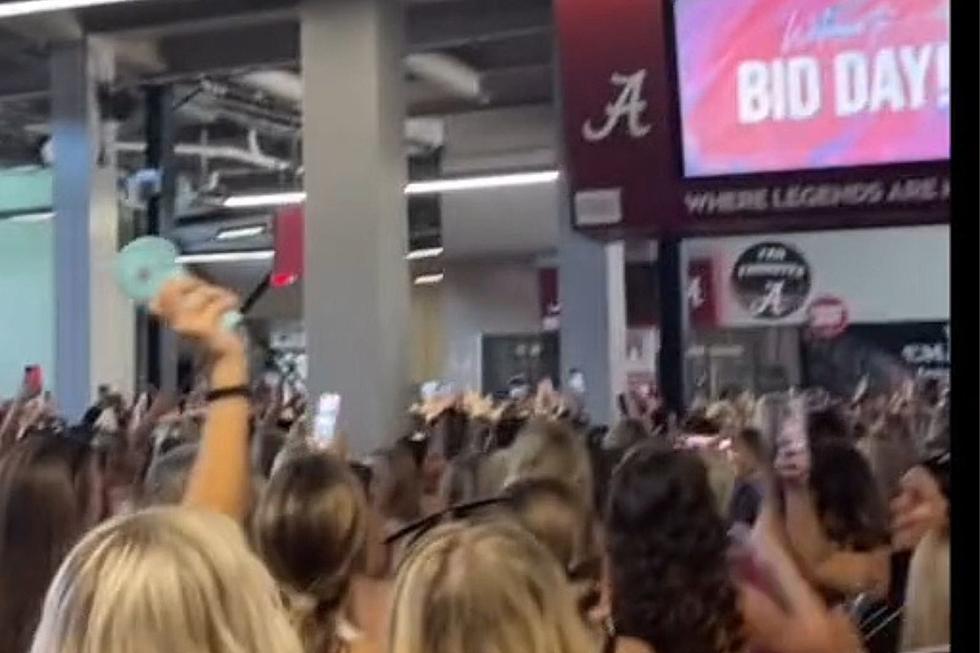 Alabama Student Shares Wild Reasons She Was Kicked Out Her Sorority
Tik Tok, IamSydneyThomas
It seems like the hot topic these days are sororities. Not just any sororities, but Alabama sororities.
For any middle or high school student looking to go to college, it would seem that their views could already be tainted on sorority life when you look at one of the most trending topics of today.
In the wake of the highly anticipated "Bama Rush" documentary on HBO's MAX platform, a student at the University of Alabama is sharing her wild experience of being kicked out of a popular on campus sorority.
"The Bama Rush documentary comes out tomorrow so I wanted to come one here and talk to you guys abut why I was kicked out of my sorority at the University of Alabama," said Sydney as she opened her now viral TikTok video.
The video which currently sits at 2.5 million views mentions how the student was pretty much kicked out of her sorority for "standing on an elevated surface."
"I was standing on an elevated surface which I was not allowed to do at the time cause in your first three months of being in a sorority you're not allowed to stand on elevated surfaces."
The video continued to explains other rules that were broken which included being at a bar, but was told by older sorority members that it was ok to do.
"I have a large following on social media so I'm more of a liability than the other girls," Sydney said in the Tik Tok video.
Within the video she explains that other members who committed the same infractions only received warnings but she was ultimately kicked out.
At the end of the video Sydney mentions she had a stalker in the midst of all of this.
In the second part of the video, she explains how a guy was stalking her for months. The guy even threatened her for allegedly cheating on him although they were not in a relationship.
In all, Sydney posted three videos about her experience being in a sorority and being kicked out.
You can check out her last video installment below.
If the State of Alabama Had an Official Scent, What Would It Be?
Top Stories from the Tuscaloosa Thread (5/15 - 5/22)
11 of the Top Stories published by the Tuscaloosa Thread during the week of May 15th, 2023.
Alabama's Most Expensive Luxury Penthouse Condo is in Orange Beach