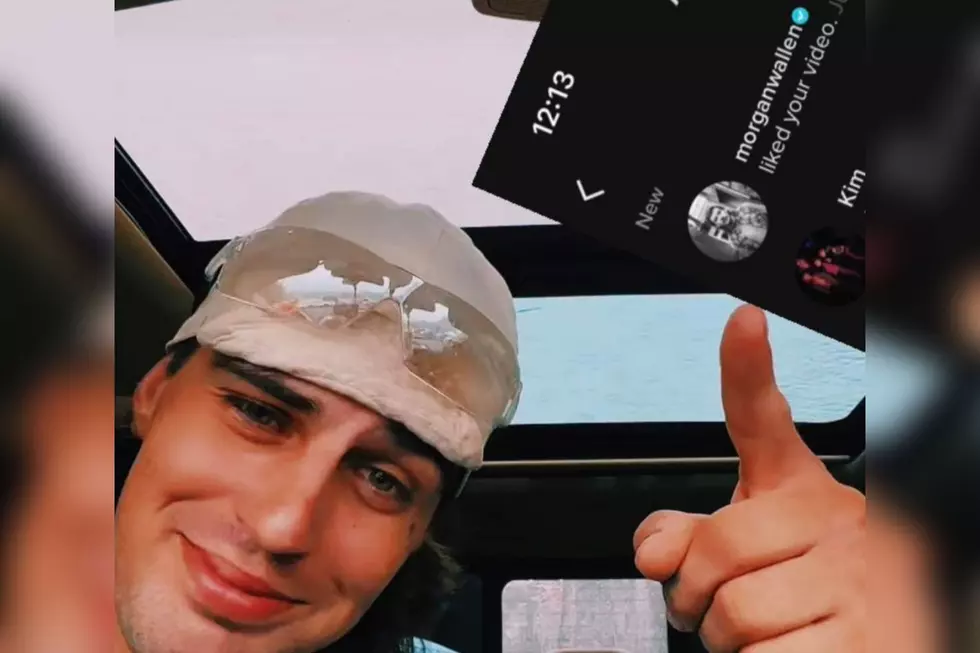 Morgan Wallen Shows Big Love To Alabama's Own Kenny Walker
@walker_branded
Imagine logging into your social media and seeing Morgan Wallen liking one of your videos. Kenny Walker didn't have to imagine it actually happened!
It couldn't have happened to a better guy.He's an inspiration to many and we hope he continues to grow followers so he can continue to motivate and inspire his followers.
We figured we'd let Kenny tell his story in his own words.
"So for a few years now, I've been working hard on myself to become someone I never thought I could be. Since then things have been falling in place. Especially this year. I've got to do things this year that I never got to do in the past.
I've received opportunities that I never thought I would. This past week I made a decision to get baptized.
And of all people, I got baptized by the man who reached out and saved my life when he didn't even have to.
Out of nowhere today, Morgan Wallen popped up and liked a video on my TikTok @Walker_Branded.
If that doesn't give you a confirmation that you are on the right path, I don't know what does.
This video received more than 5 million views, and a like from the man himself Morgan Wallen.
I've been a huge fan of this dude for a while now. Ever since he responded to me on TikTok a few months ago my account went haywire. And it's changed my life in a few different areas.
Morgan Wallen's story of redemption is inspiring to me. It's not just the music. And if I could say anything to him, I'd say thank you."
Meet the 22 Alabama Kids Who Are Ready to be Adopted in 2022
51 Most Popular Baby Boy Names in Alabama