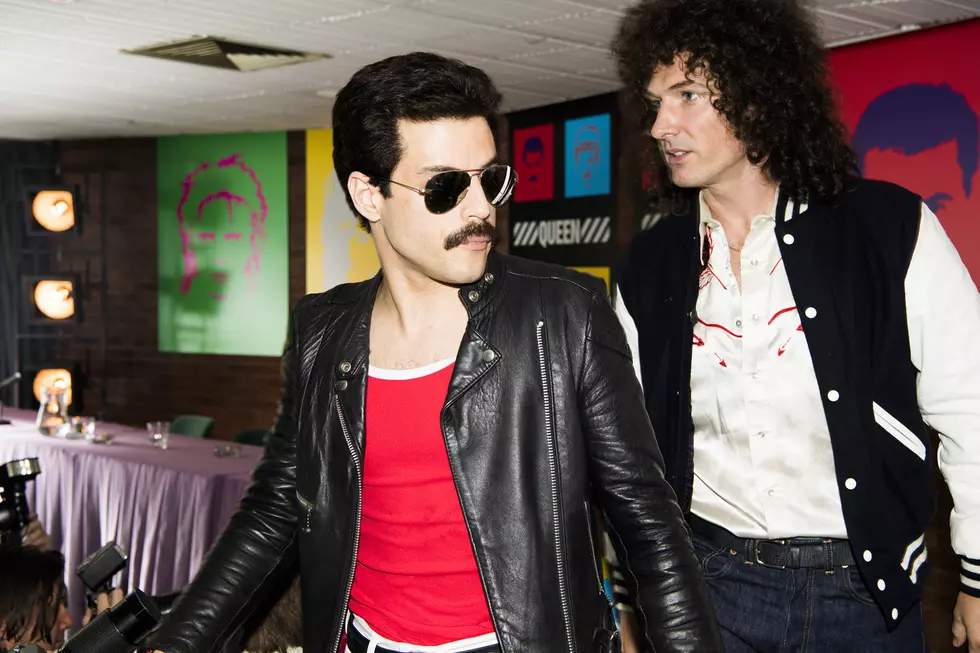 Queen Count Down to 'Bohemian Rhapsody' Teaser Premiere
Photo Credit: Courtesy Twentieth Century Fox
Soon, Queen fans will get their first view of footage from the upcoming Bohemian Rhapsody band biopic — but first, they can look forward to behind-the-scenes images from the long-gestating movie's production.
Those images, which will be posted to the Queen Instagram feed as they're ready to be revealed, already have an early entry in the form of a shot depicting a studio board with handwritten lyrics to "Bohemian Rhapsody" on top. You can check that out below.
Queen announced Bohemian Rhapsody teaser countdown with a news post at the band's official site that included the first set image — a shot of a bulletin board upon which is pinned "the flyer that started it all." As the post went on to explain, official Queen archivist Greg Brooks worked with the production to ensure that the movie got as close as possible to historical accuracy — right down to the seemingly smallest detail.
Crediting the studio with wanting to get "every aspect of every scene perfectly right," Brooks added, "With costume, for example, they didn't just cover the basics; it meant sourcing precisely the right pair of blue denim jeans for 1972, with the correct belt, socks and footwear. And thus, from us, they needed every photograph we had of Queen relaxing offstage. 'What photos do you have of Roger's socks, Greg?' is the type of question that came at me, and that wasn't even one of the strangest."
The post doesn't mention a release date for the film's first teaser, but it shouldn't be long: After enduring years of various setbacks, Bohemian Rhapsody is set for a Nov. 2 debut.
Everything You Need to Know About the Queen Movie 'Bohemian Rhapsody'