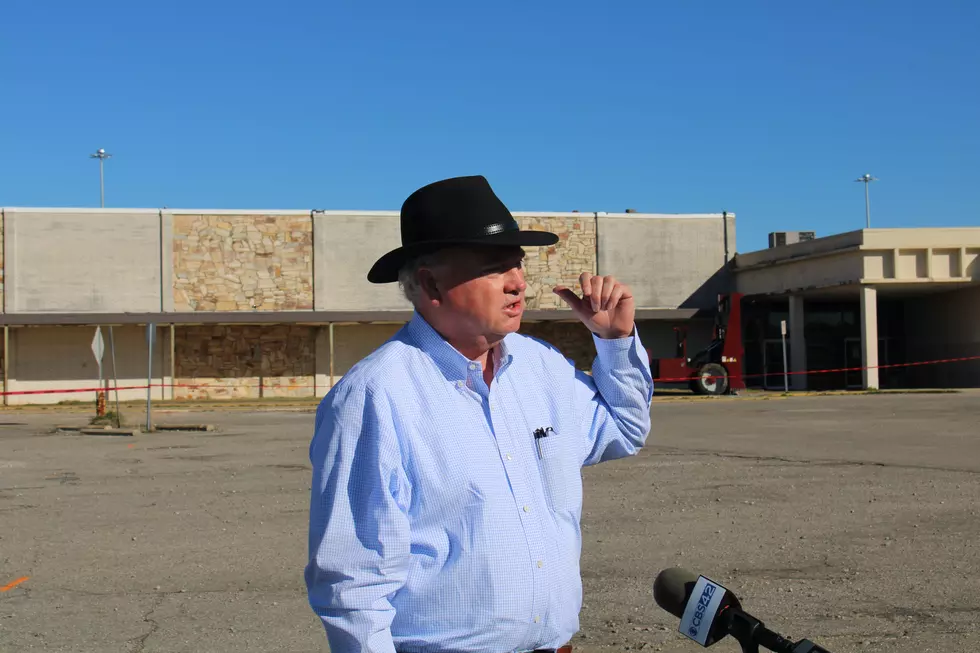 Tuscaloosa Businessman Stan Pate Giving Cash and Charity Donations to Local Radio Listeners
(James Benedetto, Townsquare Media)
Stan Pate, a Tuscaloosa businessman and real estate developer, is giving away more than $50,000 to listeners of a Tuscaloosa radio station and the charities of their choice this week.
Pate joined the Steve & DC Morning Show on Townsquare Media Tuscaloosa's 95.3 The Bear Monday, where he announced he will give five lucky winners $1,000 cash and also donate $10,000 to charities on the listener's behalf.
According to TSM Tuscaloosa's Director of Content DC Daniel, listeners are asked to call the morning show, which runs from 5 a.m. to 10 a.m. every weekday,  to share positive, good news that is happening in their personal lives. Uplifting stories can also be submitted in messages on the 95.3 The Bear mobile app.
The DJs and Pate will select the best story each day and that listener will win the cash and donation that day.
Three have already been chosen, but more winners will be picked Thursday and Friday morning, so there's still time to call in or submit a story through the Bear app.
Daniel said the idea for the giveaways came after Pate told the morning show that watching crews begin to set up Christmas decorations in Northport reminded him it's about to be the season for giving.
Checks and charity donations from the contest will be paid by Stan Pate Holdings.
Editor's Note: 95.3 the Bear and the Tuscaloosa Thread are both owned by the same parent company, Townsquare Media.
Top Stories from the Tuscaloosa Thread (10/3 - 10/10)
18 of the Top Stories published by the Tuscaloosa Thread during the week of October 3rd, 2022.